Your search for "Barack Obama Chicago" returned 4433 results
PRESIDENT BARACK OBAMA DEPARTS CHICAGO
President Barack Obama departs Chicago for New York City
More info...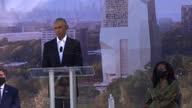 Obamas Break Ground On Long-Delayed President...
CHICAGO, ILLINOIS - SEPTEMBER 28: Former President Barack Obama speaks at the podium as his wife former First Lady Michelle Obama listens and Illinois Gov. J.B. Pritzker (L) looks on during the ce...
More info...
++US Obama Returns
President Obama Returns to From Chicago
More info...
J-100: Can Trump still win?
France 5
More info...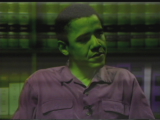 MISC PRESIDENTS
Q: WHY DID YOU COME TO CHICAGO? LOST INTERVIEW FROM 1994 WITH YOUNG BARACK OBAMA Obama: (00:00) I had just gotten out of college. I was at Columbia University in New York. And Harold Washi...
More info...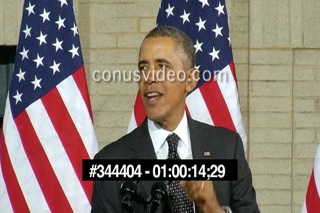 BARRACK OBAMA VISITS THE TWIN CITIES (2014)
When White House officials chose St. Paul's Union Depot for President Barack Obama's announcement Wednesday of a $600 million competition for federal grants to fund infrastructure projects that cre...
More info...
Obama Speech in Chicago
Scenes of President-Elect Barack Obama addressing a cheering Chicago audience in November 2008, followed by a report that the president will give his farewell address as outgoing president. PLEASE...
More info...
OBAMA CHICAGO DCCC
More info...
Obama family boards campaign plane
B-roll Barack, Michelle, Sasha, and Malia Obama boarding campaign plane to Des Moines Chicago, IL 5/20/2008
More info...
Obama Gives Speech After Being Elected Presid...
WGN- Obama Gives Speech After Being Elected President For A Second Term at Grant Park on November 04, 2008 in Chicago, Illinois (Footage by Tribune Broadcasting/Getty Images)
More info...
OBAMA CHICAGO ARRIVAL
FTG PRESIDENT BARACK OBAMA ARRIVING IN CHICAGO
More info...
Barack and Michelle Obama boarding plane to S...
6/3/2008 - Day of last primary, shot of Barack and Michelle boarding plane to St. Paul, where he will give speech after he clinches nomination
More info...
---