Your search for "dog tennis" returned 931 results
North to Hudson Bay
Holiday at Waskesiu: HAS of two beavers lying in straw in zoo. Shot of man giving water to beavers. Two shots of man grabbing beaver by tail, putting animal in sack, tagging ear of beaver through...
More info...
SAN FRANCISCO # 4 - Golden Gate Park / Pacifi...
Crissy Park / city scape touch football game w/ grand city - Female jogger in a park. POV large dog lopes toward camera, slows, carrying tennis ball in mouth. Various joggers, roller blader, me...
More info...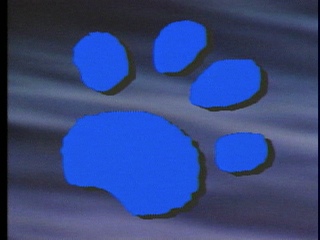 PARKS FOR DOGS 1998
A LOOK AT DOG PARKS. PLACES WHERE DOGS AND PEOPLE CAN GO TO PLAY OUT IN THE OPEN AND MEET OTHER DOGS AND OWNERS.
More info...
CLINTON ARRIVAL MOTO
00:00:00:00 [B-roll President Bill Clinton arrival & plays with dog on lawn]---LS President Bill Clinton salutes as he exits Marine 1 wearing leather jacket & blue jeans w tennis shoes/...
More info...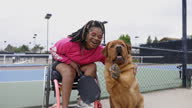 Young Black Disabled Woman in Wheelchair play...
A young black disabled woman playing pickleball with her friend.
More info...
Preview Unavailable
TENNIS / MONICA SELES / PRESSER
TENNIS STAR MONICA SELES HOLDS A PRESS CONFERENCE BEFORE THE PATHMARK TENNIS TOURNAMENT. 11:46:09:00 COMPLETION OF THE SELES PRESS CONFERENCE. SHE SAYS SHE HAS NOT FINISHED HIGH SCHOOL. SHE DISCUS...
More info...
Helen Wills Moody Painting
Queen Helen Wills Moody, a tennis star, becomes a painter of flowers and still-life. After painting she feeds her dog treats.
More info...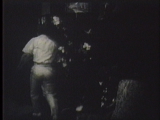 SILENT COMEDY SHORTS
DOG GRABS TENNIS RACKET IN ITS MOUTH, WOMAN PLAYS WITH DOG TEASING DOG WITH TENNIS BALL. DOG KNOCKS INTO ROOM DIVIDER SCREEN, SCREEN FALLS EXPOSING WOMAN HIDING BEHIND ...
More info...
53474b A City Collapses
53474B SCRANTON, PENNSYLVANIA COAL MINE COLLAPSE FRESNO BUDDHIST TEMPLE USS LOS ANGELES
More info...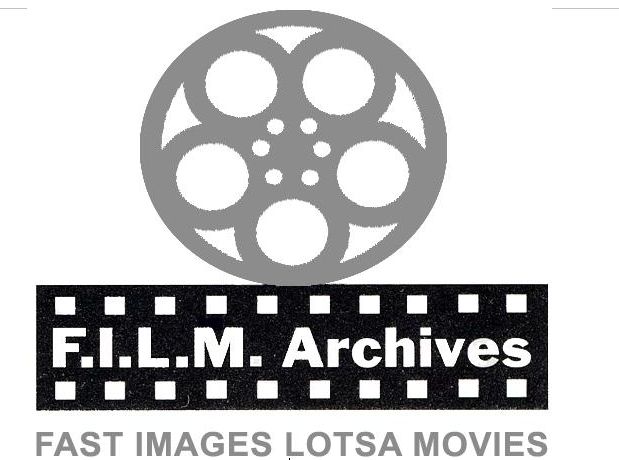 Preview Unavailable
Tennis; men
brothers Lloyd, Don Budge play tennis exhibition; brothers CU; CU Lloyd; CU Don; CU they chat, words on soundtrack; game action; Lloyd returns shot; CU ASTA-type dog watches; Don returns shot...
More info...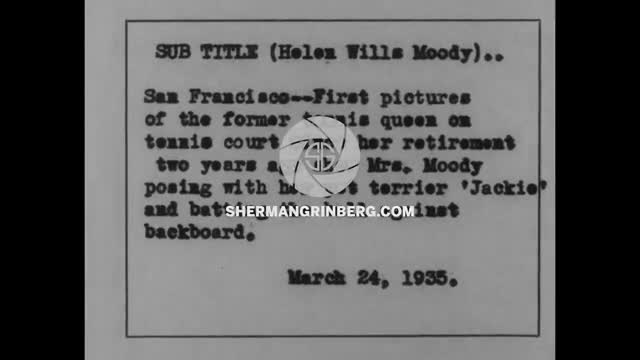 Paramount
Tennis star Helen Wills Moody visits San Francisco
More info...
News Clip: Sunny day
Video footage from the KXAS-TV/NBC station in Fort Worth, Texas, to accompany a news story.
More info...
---