Your search for "chinese singers" returned 617 results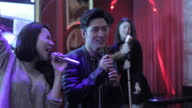 Happy young friends singing karaoke in nightc...
More info...
History of China From 1900-1950
B/W 1929, VS ceremony at dedication of Sun Yat-sen mausoleum in Nanking. VS Chiang Kai-shek, Mei-ling Soong, soldiers and civilians at ceremony. Chiang Kai-shek and Madame Chiang Kai-shek walk t...
More info...
1960s
singers Nino Tempo and April Stevens sing Land of 1000 Dances - pair wheeled in on rickshaws - Chinese theme - go-go dancers do the jerk - dancers in sailer outfits - mashed potato - watusi - 1960...
More info...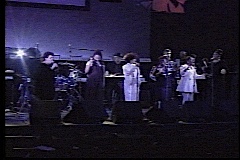 REEBOK HUMAN RIGHTS AWARDS (12/6/1995)
STARS GATHERED AT THE APOLLO THEATER IN HARLEM TUESDAY TO PRESENT THE 8TH ANNUAL REEBOK HUMAN RIGHTS AWARDS HONORING "FOUR FRONT-LINE ACTIVISTS." THE WORLD FAMOUS THEATRE HAS GIVEN VOICE AND L...
More info...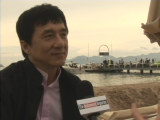 CELEBRITIES
Sound Bite: Jackie Chan These last couple days I just finished the Olympic song and Saturday we just the Taiwan, Hong Kong, all the Chinese actors within one song for the earthquake people, and ...
More info...
DENNIS NOBLE
Probably filmed in Pathe studio, London. Singer Dennis Noble sings us a song about 'Limehouse'. The song, presumably about London docks starts with the line 'Black man, white man, brown man,...
More info...

Preview Unavailable
MSP-4 Beta SP
A HISTORY OF CHINA FROM 1900 - 1950
More info...
Preview Unavailable
CHINESE OPERA
ORIG. NEG. 100 FT. SIL CU CHINESE OPERA DANCERS AND SINGERS. VARIOUS SHOTS OF PERFORMERS. MS CHANDELIER IN CITY HALL BUILDING. MS EXTERIOR OF CITY HALL. CI: GEOGRAPHIC - FRANCE, PARIS. BUILDINGS -...
More info...
GRAMOPHONE & "CHINESE" OPERA SINGER - 1900s
An early "talking picture" syncs footage of a "Chinese" opera singer to a gramophone recording.
More info...
Hong Kong Tao
Chinese singer/rapper Tao gets his first wax double at Madame Tussaud's
More info...
Preview Unavailable
Queen Elizabeth's Visit to Ottawa- June, Jul...
Shots of VC-10 royal plane arriving, of royal couple getting off, shaking hands with Governor general Roland Michener, Prime minster Lester B Pearson and other dignitaries, of Queen Elizabeth I...
More info...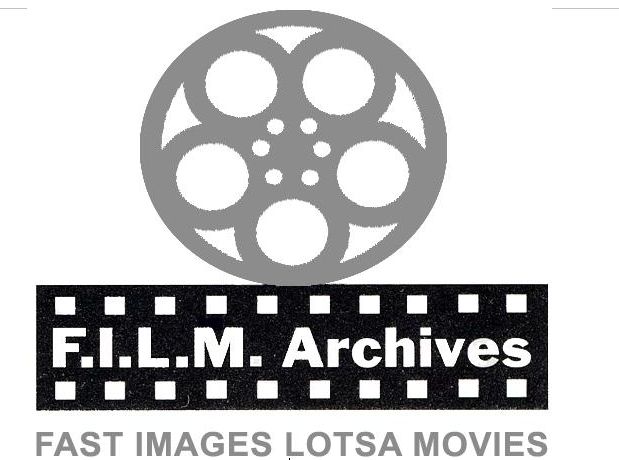 Preview Unavailable
Fast Images Library
1976 JAMAICA: modern art, carvings, painting depicting slavery; live performances in stadium: Chinese drums, Indian music. Man in nightclub accompanied by the Roulettes sings "I'm a Big Black St...
More info...
---