Your search for "amazing video dashcam" returned 370 results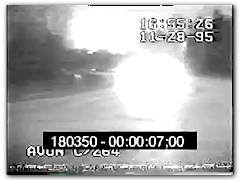 Intersection Crash On Tape
High speed chase ends in a hurry when the car being chased crosses an intersection and crashes into another car. Great video caught on tape chase!
More info...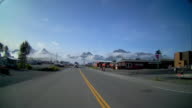 Read dash camera point of view of leaving Valdez
More info...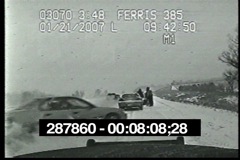 MINNESOTA SNOWY SLIDE INTO TROOPER 2007
THE MINNESOTA HIGHWAY PATROL HAS RELEASED DRAMATIC VIDEO SHOWING WHY A NEW LAW CALLED THE "MOVE OVER LAW" IS NEEDED. THE VIDEO SHOWS TROOPER JONATHAN FERRIS GETTING HIT BY A VEHICLE DURING A TRAFF...
More info...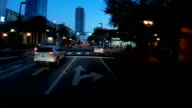 Dashboard camera point of view of driving in ...
More info...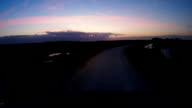 Dashboard camera point of view of driving on ...
More info...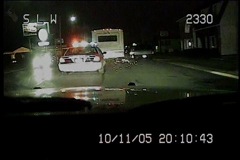 wild rv chase - multiple angles (2005)
VIDEO TAPE RELEASED BY OHIO POLICE SHOWS AN UNUSUAL CHASE INVOLVING A STOLEN RV. THE DRIVER, 25-YEAR OLD TIMOTHY KURTH LED COPS ON A HALF HOUR CHASE PICKING UP SPEED THE WHOLE TIME. SOON AFTER T...
More info...
Car Stops for Drunk Man Doing Splits
While driving down the road on a rainy day, this driver came upon an inebriated gentleman in the middle of the road who stopped traffic so that he could show off his impressive ability to do split...
More info...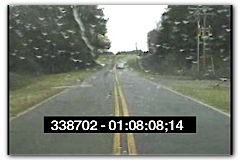 DIRT ROAD FLIPS THE CHASE 2010
NO OFFICIAL INFO KNOWN.GREAT RURAL DIRT ROAD CHASE THAT ENDS IN AMAZING FLIP IN THE AIR OF THE BAD GUY'S CAR!!
More info...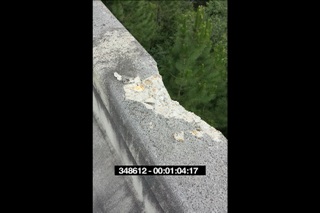 LIGHTNING CAUGHT ON DASHCAM 2015
A police officer in Gautier, Mississippi was driving in stormy weather when lightning struck the road right in front of him.The lightning strike was captured on the patrol car's dash cam as Sgt....
More info...
Man Breakdances in Traffic
In order to get over the dread of being stuck in traffic, this guy blasted his music as loud as he could, hopped out of his car, and performed some rad breakdancing moves for other drivers to see.
More info...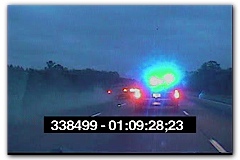 IT'S RAINING SPARKS CHASE 2011
A SMALL PICKUP TRUCK IS BEING PURSUED IN DARIEN, GEORGIA. THE SUSPECT HAS ALREADY BEEN SPIKED WITH POLICE STOP STICKS AND IS RIDING ON AT LEAST ONE RIM. THE SHOW IS IMPRESSIVE WHEN THE BARE META...
More info...
Woman Falls and Husband Couldn't Care Less
This dashcam captures some serendipitous footage of a poor woman taking a hard fall in the parking lot while getting out of her car. Her husband doesn't blink twice and continues walking toward the...
More info...
---