Your search for "2001 Truck Dashcam" returned 12 results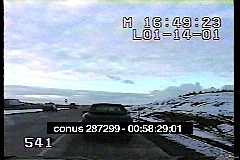 Semi clips trooper's car and jack knifes 2001
A car was pulled over on the side of the road for a traffic violation. As the officer was writing up a ticket, a car cut-off a semi truck and caused it to jack-knife. I'm not sure what injuries ...
More info...
Preview Unavailable
US Arrests - Series of arrests over alleged m...
NAME: US ARRESTS 20090926I TAPE: EF09/0912 IN_TIME: 10:39:35:01 DURATION: 00:02:41:02 SOURCES: AP TELEVISION/Police Handout/ABC DATELINE: Various - 25 Sept 2009 RESTRICTIONS: See Shotlist SHOTLIST ...
More info...

Car skids on ice and crashes into truck
/ car wreck on side of road, man waiting for tow truck help / flat bed truck pulling into area / car sliding on ice crashes into flat bed tow truck. Car skids on ice and crashes into truck on Ja...
More info...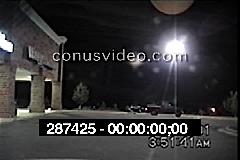 SUSPECT SMASHES CARS IN POLICE PARKING LOT 2001
SUSPECT OFF HIS MEDICATIONS FOR BI-POLAR DISORDERED GOES ON A POLICE CAR SMASHING RAMPAGE BECAUSE "GOD TOLD HIM TO DO IT!" WOW.
More info...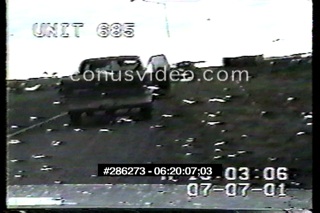 GUY BEATS WIFE WITH WRENCH IN TRUCK (2001)
A MAN WITH A STOLEN TRUCK TAKES OFF WITH PASSENGER IN THE TRUCK. WHEN THEY FINALLY CATCH HIM, THE PASSENGER IS SCREAMING, "HELP, HELP!" THE SUSPECT RESISTS ARREST FOR A GOOD MINUTE AND THE COP...
More info...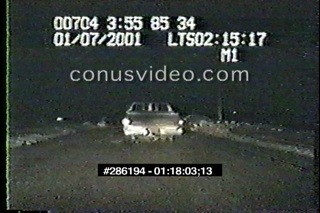 CRUISER PUSHES TRUCK (2001)
A CHASE OF A POLICE CRUISER WHOSE BUMPER ATTACHED TO THE REAR BUMPER OF THE TRUCK THAT HE IS CHASING. GOOD CLOSEUP SHOT OF MAN ON HOOD OF POLICE CAR AFTER HE IS ARRESTED FOR THE CHASE THAT CONTINU...
More info...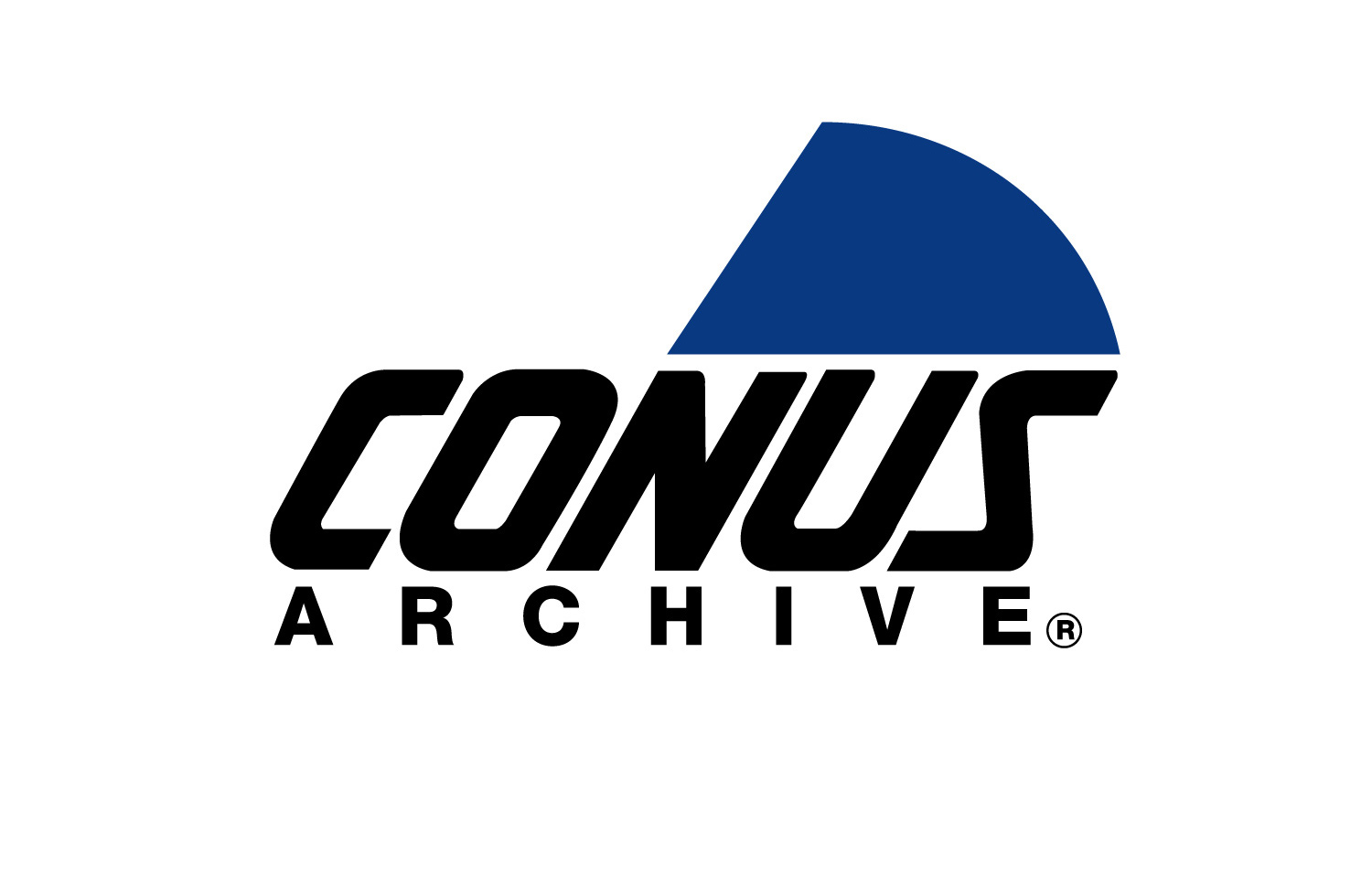 Preview Unavailable
COP TAUNTS TEEN DUI 2006
Officer Ryan Schickfus will serve a three day suspension without pay because of how he treated an 18-year-old during a traffic stop on August 30. On the evening of August 30, Officer Schickfus pu...
More info...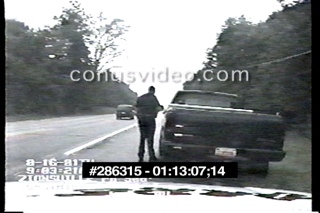 RUBBER NECK REAR ENDS TRUCK 2001
AN OFFICER IS IN THE PROCESS OF GIVING OUT A SPEEDING TICKET, WHEN ALL OF A SUDDEN A RED TRUCK IN THE MIDDLE OF THE ROAD MAKING A TURN IS REAR ENDED BY SOME IDIOT WHO WASN'T WATCHING WHERE SHE WAS...
More info...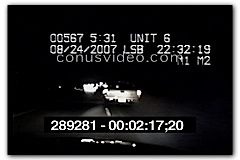 BURGLAR CHASE LEADS TO RAMMING 2007
A ROUTINE TRAFFIC STOP GETS UGLY WHEN THE SUSPECT DECIDES TO MAKE A RUN FOR IT. THE CHASE ENDS BUT NOT UNTIL SUSPECT JACOB LYNN HARDIN HAS RAMMED TWO ARKANSAS POLICE CARS AND LOST CONTROL OF HIS O...
More info...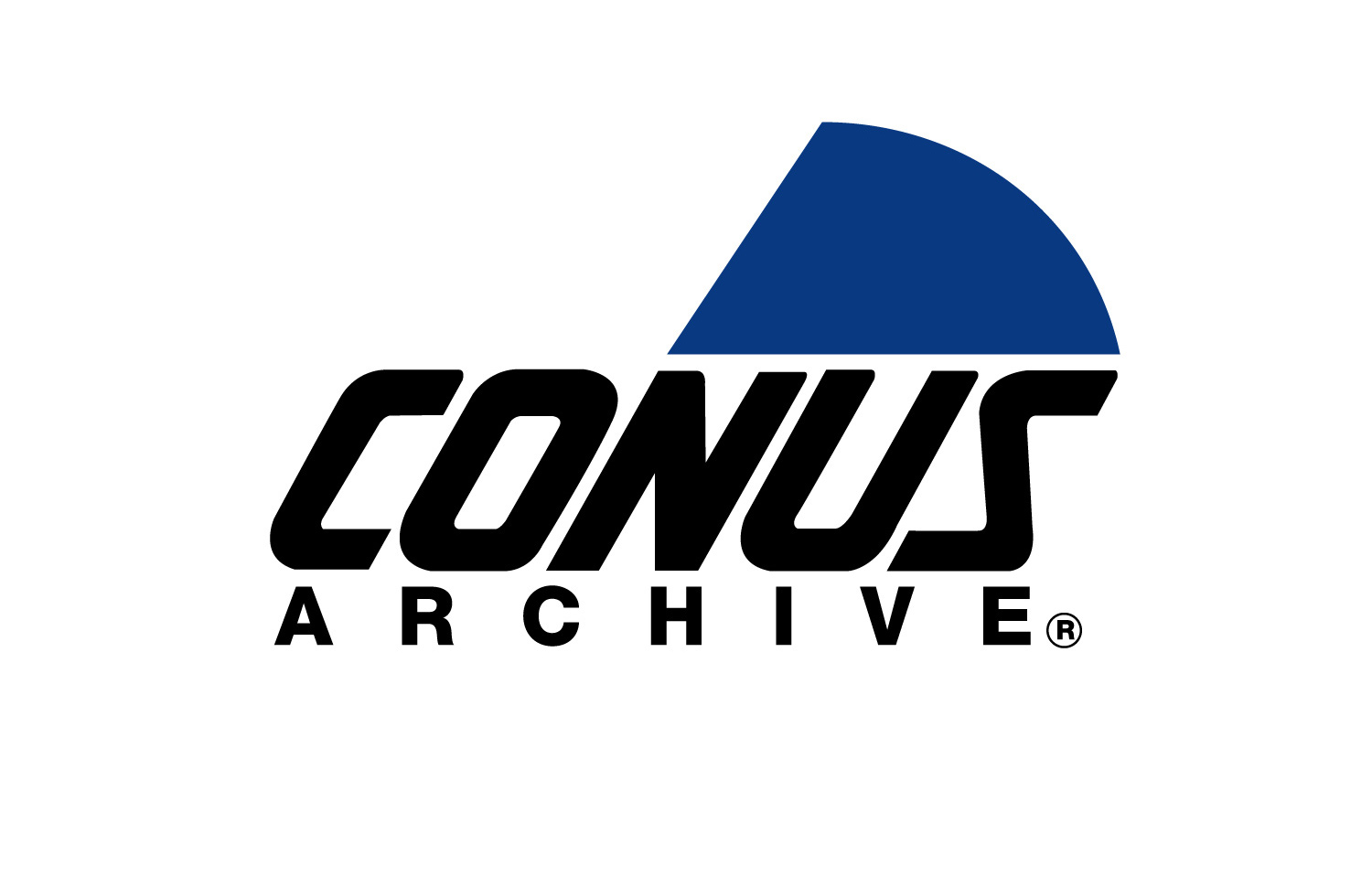 Preview Unavailable
OFFICER SHOT TWO TIMES 2001
Sgt. Ray Wolfenbarger tries pulling over a car with no headlights. He thinks it's a drunk driver - playing hard to get. The fleeing van slams into a utility pole. The driver fires several shots ...
More info...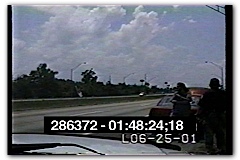 RUBBER NECKER CRASH 2001
A RUBBERNECKER FORCES AN 18-WHEELER OFF THE ROAD AND ALMOST KILLS A TROOPER!Starts off as a routine traffic stop. Trooper Allen Marks is doing a search of a vehicle, when he is almost hit by a s...
More info...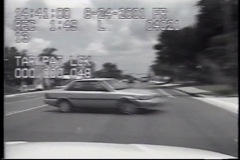 Left Turn Cruiser Crash (2001)
The Dash Board Camera of an unmarked Sarasota Police Car Caught a High Speed Pursuit...The Officer's Camera videotaped his view of the chase as the officer went after a speeding truck. The offic...
More info...
---