Your search for "gospel choir" returned 1150 results
EVANGELIST SISTER AIMEE MCPHERSON - 1930s - 1
1930s evangelist Sister Aimeee McPherson preaches to followers while holding a huge boquet of flowers in her hand then leads the crowd in an uplifting church chorus.
More info...
CHRISTMAS TIME HOT GOSPEL IN GERMANY
Federal Republic of Germany (Western Germany). Montage of shots of German Christmas lights and decorations in streets and shop windows. Scenic shots of snow and a choir singing. Various shots of...
More info...
INS:SAFRICA/CHOIR/MANDE
More info...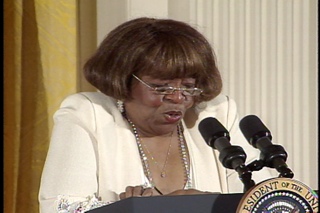 President George Bush / African American Cele...
President Bush spoke this afternoon at the Celebration of African Music, History and Culture held at the White House.
More info...
Church Choir Sings
Talking, Land, United States, Temperate, Topside, Urban, california, north america, san Francisco, Gospel music, Prayer, Worship, Church, Culture, Religion, Close Up, Pan, PEOPLE, ...
More info...
AUTRE
Benediction of this school for boys. EXT facade. The bishop blesses a classroom, corridors. Student choir. Students in uniform, gathered in a hall. Keywords: RELIGIOUS CEREMONY, HIGH SCHOOL, S...
More info...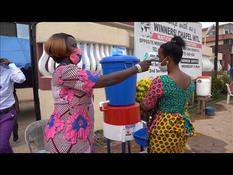 Liberia: Churches allowed to reopen in the co...
Others
More info...
Preview Unavailable
Gospel Singing In Church
Gospel singing in a Baptist Church including nice shots of the choir, a little girl, the light outside and the sign out front. DOC/WA - 1960's - B/W
More info...
US GA Super Bowl NFL Choir
NFL players trade football for gospel music
More info...
1938
b&w newsreel - probably Aimee Semple McPherson Church of the Foursquare Gospel in Echo Park Los Angeles - white folk church meeting, choir, preacher congregation, holy rollers, people in reli...
More info...
Group of black men and women singing in churc...
A group of mature African-American men and women singing gospel music in a church choir. They are wearing red and white robes, smiling, singing and clapping their hands in unison.
More info...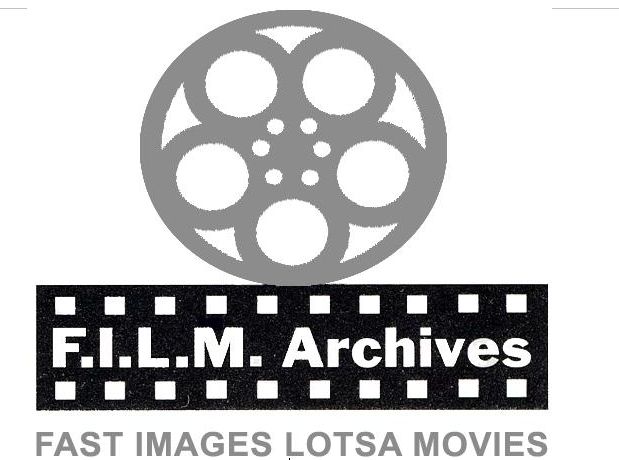 Preview Unavailable
Various Subjects
Twiggy, Gospel choir, Elvis stamp,
More info...
---