Your search for "dandelion" returned 2307 results
Dandelion Taraxacum officinale
The parachute ball of this dandelion (Taraxacum officinale) consists of hundreds of seeds. Dandelions are found throughout the temperate world where they are considered weeds.
More info...
Dandelions open timelapse
Dandelions open timelapse
More info...

Preview Unavailable
1960s MISC.
ECU DANDELION.
More info...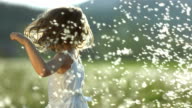 SUPER SLO-MO Girl Twirling With Dandelion Seeds
HD1080p: Super Slow Motion shot of a little girl twirling in the middle of the meadow with dandelion clocks in her hand.
More info...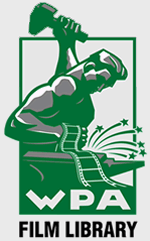 Preview Unavailable
Dandelion Seed Head
Master 2156 - Tape 1 CU head of Dandelion Taraxacum officinale in seed zoom out to MS patch of Dandelions some have full seed heads some seeds have been blown away by wind zoom to CU of sin...
More info...

Preview Unavailable
Fast Images Library
NATURE SCENICS: embankment & river; boulders w/ trees; cliff over water; tree-lined river; green plains w/ sm. Shrubs; deer graze, run away; horse grazing @ fence; purple flowers blow in wind; lak...
More info...
FIELD OF DANDELIONS - HD
The Cosmetic Pesticides Ban in Canada means fewer chemicals in the soil and water, but also more dandelions. A butterfly enjoys the new crop of dandelions. PLEASE NOTE - news reporter audio is for...
More info...
contemporary
real-time ground cu lock-off white dandelion weed
More info...

Preview Unavailable
Blow Away Dandelion
Two shots of parachute seeds blowing through a field of dandelions. Also a caterpillar hangs upside down on a tiny branch, molting. DOC 1970's - CLR
More info...
US NY Crayon (HZ NR)
Crayola Boots Dandelion for Blue Shade
More info...
Inflorescences part 3 - various time-lapse CU...
With French narration, filmed in Czech Republic, 1970s. Various time-lapse CU shots of different flowers including daisy and dandelion
More info...
CEYLON - BUDDHIST ANNIVERSARY
Title reads: "Buddhist Anniversary". Buddhist procession in Colombo, Ceylon (Sri Lanka). Various shots of cyclists in processions: they carry large models of dandelions on their bicycles. ...
More info...
---