Your search for "1994 Police Chase" returned 142 results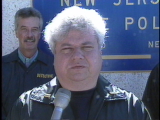 1990s NEWS
08/30/1994 PERP WALK OF FARRAKHAN FOLLOWERS NEW JERSEY STATE POLICE BARRACKS, NEWARK, NJ -NJ STATE POLICE OFFICERS AND CARS ESCORT HANDCUFFED BLACK MALE INTO BUILDING -PORT AUTHORITY POLICE SPOKE...
More info...
Preview Unavailable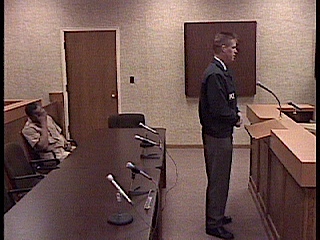 120 MPH CHASE
TWO SEPARATE, FAST-MOVING HIGH SPEED CAR CHASES HAVE RACED THROUGH SEVERAL METRO AREA COMMUNITIES WITHIN THE LAST TWO DAYS. THE MEN POLICE WERE CHASING ARE BEHIND BARS. THE LATEST CHASE HAPPENED ...
More info...
Video: Aerial pursuit white van through Valle...
Cars Cities Los Angeles Aerial pursuit white van through Valley College LAPD Nov. 23, 1994 helicopter by Police chase pursuits, Aerials, helicopter some crashes TUR Chase stock footage Video
More info...
Preview Unavailable
USA: O.J. SIMPSON ALLEGED ROAD RAGE INCIDENT
TAPE_NUMBER: EF01/0159 IN_TIME: 19:08:29 // 19:38:46 LENGTH: 02:42 SOURCES: Shots 1-5 = WSVN. 6-7 = US POOL, the rest = APTN RESTRICTIONS: FEED: VARIOUS (THE ABOVE TIME-CODE IS TIME-OF-DAY) SCR...
More info...
Al Cowlings drives O.J. Simpson in a white Fo...
More info...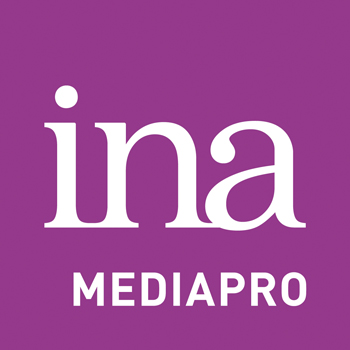 Preview Unavailable
Florence Rey, Audry Maupin, born killers
Return on the murder of 4 people, among which three policemen, in October, 1994, by Florence REY and Audry MAUPIN, after a crazy track race. Restatement of the facts with archival documents, ...
More info...

Preview Unavailable
Police Chase; 3/26/1994
story of high-speed chase; culprit in back of police car
More info...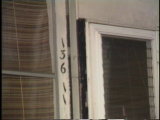 1990s NEWS
09/08/1994 OPERATION CLEAN HOUSE PROSTITUTION RAID VARIOUS LOCATION IN QUEENS -POLICE OFFICERS IN HOUSE WITH SCREAMING WOMAN -136-11 HOUSE NUMBER, COP WITH PUBLIC MORALS JACKET, ASIAN WOMEN, PRO...
More info...

Preview Unavailable
Police Car; 5/20/1994
Police car is Camarro, POV on road; cops chase dragsters
More info...
Police officers pursue a suspect
/ 'Crips' gang graffiti on building / View from inside police car, following two other police cars on a call / Car is stopped / Running POV to several officers who have young African-American man ...
More info...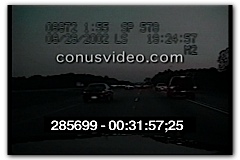 BROTHERS CHASE AND CRASH
TWO TEENAGE BROTHERS LEAD AUTHORITIES ON A 15-MILE CHASE IN A 1994 MERCURY GRAND MARQUIS STOLEN FROM AN AUTO DEALER AND VEHICLE HAD NO LICENSE PLATES; 10 MINUTE CHASE REACHED SPEEDS OF 120 MPH; TEE...
More info...
---