Your search for "Atlanta and Train" returned 1287 results
A guard blows a bugle and an officer reviews ...
Fort Mcpherson in Atlanta, Georgia. A U.S. Army guard blows a bugle. Soldiers in training lined up as an officer reviews them. The soldiers march. World War 1 training of troops in American army. ...
More info...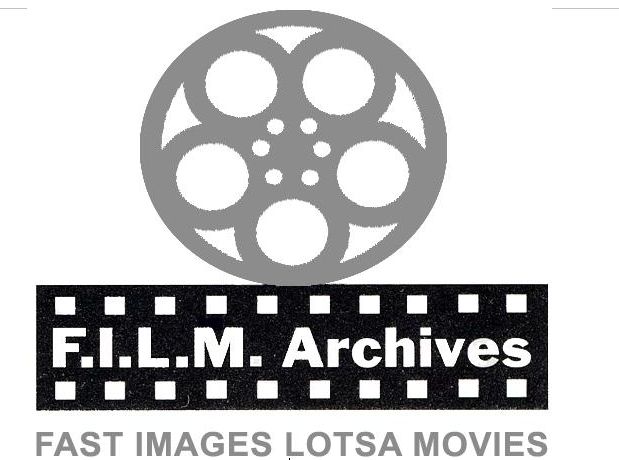 Preview Unavailable
John Rocker with teammates; 02/00
Controversial Atlanta Braves baseball pitcher John Rocker warms up in spring training, pitching coach Leo Mazzone stands by; Rocker plays with and shakes hands with teammates; Rocker poses for pic...
More info...
Preview Unavailable
Women Warriors II
>>>Lauren Woolstencroft - Alpine Skiing , Candian Paralympic Gold Medalist , Lauren is Canada's Paralympic golden girl, racking up a hat-trick of medals at the 2002 Salt Lake City Games - two gold...
More info...
TOYLAND EXPRESS
Toyland goes futuristic in an Atlanta department store, as youngsters ride a monorail train, suspended from the ceiling, for a bird's eye glimpse of the toy department and its wonders.
More info...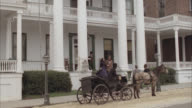 ESTABLISH COLONIAL PERIOD " HOTEL DEKALB " " ...
ESTABLISH COLONIAL PERIOD " HOTEL DEKALB " " ATLANTA " / HORSE DRAWN CARRIAGE IN FRONT OF HOUSE HOME MANSION / HORSE-DRAWN-CARRIAGES BY L-R
More info...
88334 New Horizons
88334 SEABOARD RAILROAD AMERICAN SOUTH 1950s PROMOTIONAL FILM "NEW HORIZONS"
More info...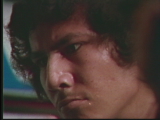 GOVERNMENT SERVICES
PAN LARGE SCHOOL-LIKE BUILDING. SIGN ABOVE ENTRANCE, "ATLANTA JOB CORP. CENTER, EMPLOYMENT AND TRAINING ADMINISTRATION". VOICE OVER ONE OF THE LITTLE KNOWN SUCCESS S...
More info...
Sports: Spring Training (Milwaukee Braves).
Sports Spring Training Milwaukee Braves Milwaukee Braves training at Bradenton warm up for another crack at the N L Pennant With rookie pitcher Juan Pizarro added to a strong mound staff ...
More info...
Preview Unavailable
JOB TRAINING PROGRAM / BARTENDING PROGRAM
COVER SHOTS OF THE RITZ CARLETON AND ITS BAR. VS BARTENDER MAKING DRINKS. INTERVIEW WITH SIGI BRAUER, GENERAL MANAGER OF THE RITZ CARLETON IN ATLANTA.
More info...
Urban train
Public transport train crossing through urban scene, filmed in Atlanta, Georgia, USA.
More info...
News Clip: Michael O'Keefe
Video footage from the KXAS-TV/NBC station in Fort Worth, Texas, to accompany a news story.
More info...
BETTER B-ROLL MARTA
More info...
---