Your search for "Nehru" returned 2119 results
John F. Kennedy / Jawaharlal Nehru / State Vi...
NEHRU AND KENNEDY CONFER: One of the most important foreign leaders to make a visit to the United States, Prime Minister Jawaharlal Nehru is greeted by President Kennedy at Quonset Point, R.I., ...
More info...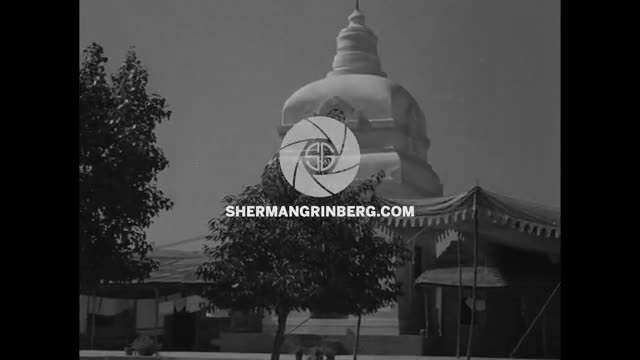 Pathe
Hindu and Muslim officials form new Indian government
More info...

Preview Unavailable
India Celebrates Independence
Prime Minister Nehru leads huge crowds in celebrating the 6th Anniversary of India's independence. A parade includes elephants and tanks while jets fly overhead. DOC/WA - 1956 -B/W
More info...

Preview Unavailable
DN-DB-005 Beta SP; DigiBeta (at...
DOCUMENTARIES & NEWSREELS
More info...
APVESP INDIA PROTESTAS
India: Abogados y manifestantes chocan por un detenido
More info...
Pandit Jawaharlal Nehru talks to village peop...
Exterior of Anand Bhawan, Pandit Jawaharlal Nehru's house in Allahabad, India. Congressmen arrive to see Pandit Nehru. Pandit Nehru comes onto verandah to talk with villagers. Village woman touch...
More info...
JAWAHARLEL NEHRU
Montage footage of India's first prime minister, Jawaharlel Nehru.
More info...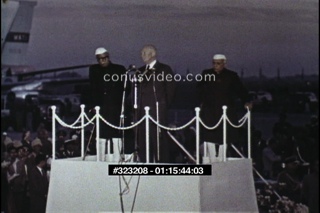 EISENHOWER PEACE AND FRIENDSHIP TOUR / INDIA ...
President Eisenhower's eleven nation "Peace and Friendship in Freedom" tour, and highlights of the tour. In New Delhi, India, December 9-14, 1959.
More info...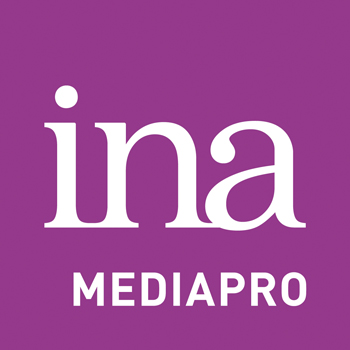 Preview Unavailable
GLIMPSED NEHRU / HARRIMAN
More info...

Preview Unavailable
Warner Pathe
TITO & NEHRU
More info...
Crisis Over Kashmir
Crisis Over Kashmir. The History of Kashmir. 1960s, Kashmir, Indian Subcontinent, boats on river, children paddling boat, street scenes, people in traditional clothing, vendor selling produc...
More info...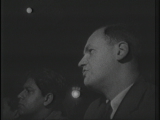 1950s NEWSREELS
PRESS PHOTOGRAPHERS SURROUND NEHRU. CU NEHRU.
More info...
---