Your search for "inuit films" returned 179 results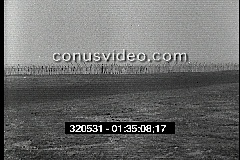 HISTORICAL FILM: A TRIP TO THE ARCTIC Pt. 2 (...
Black and white film, 1920's. "A Trip to the Arctic" film on Northern Pacific and Arctic Oceans.
More info...
CANNES FILM FESTIVAL
Unissued / Unused material. Cannes Film Festival. France. MS battery of cameramen. Various shots of Inuits (Eskimos) arriving. Various shots of film stars arriving including Anthony Quinn an...
More info...
ESKIMO SPEAKS OF EVIL
An Inuit eskimo chief speaks ominously of an old story of "death and evil". Good scary soundbite.
More info...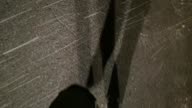 The brave walk alone
The brave walk alone
More info...
Inuit Hunters Travel on the ice(North Greenland)
Two Inuit men travel across ice with sled and pack of sled dogs - Views from behind the sled as it travels. Excellent POV scenes from inside the sled as it travels along on the ice. Good shots ...
More info...
Portrait Of Inuit Man
day, north america, ice, manitoba, canada, hudson bay, arctic, topside, coast, people, culture, indigenous people, inuit, tradition, close up, lock shot, portrait, of, man, hd, digital, file, super...
More info...
28424 US Navy Command Of The Seas Arctic
28424 1950s U.S. NAVY ARCTIC OPERATIONS "COMMAND OF THE SEAS"
More info...
Alaska, The 49th State
Scratches throughout the film Alaska The 49th State - Why did the continental United States annex the territory known as Alaska All that Alaska has to offer landscape industry etc MS's and C...
More info...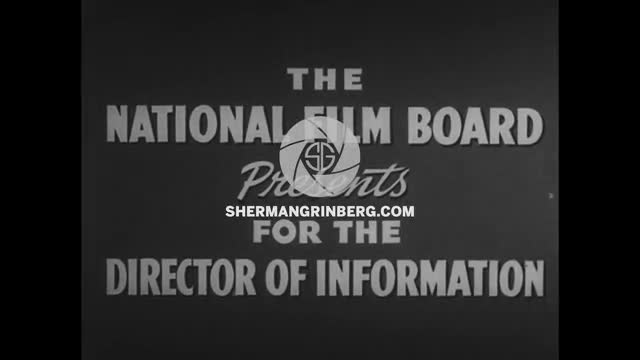 Pathe
The importance of mining and exploration in World War II Canada
More info...
Preview Unavailable
Speeded-Up Cross-Country Skiing
Two shots of an outdoor entry board for an Alaskan dogsled race. Followed by several shots of cross-country skiiers individually beginning a race at the starting line. Two shots of dogsled teams ra...
More info...
Preview Unavailable
Belgium EU Seals - EU environment spox commen...
NAME: BEL EU SEALS 20080425I TAPE: EF08/0436 IN_TIME: 10:10:21:06 DURATION: 00:00:47:05 SOURCES: EBS DATELINE: Brussels - 25 Apr 2008 RESTRICTIONS: SHOTLIST 1. Wide shot of European Union news con...
More info...
Husky dog sled team, Greenland
Husky dog sled team. Footage of an Inuit sled driver using his whip as he guides his dog sled team across an Arctic ice landscape. Halfway through the clip, the dog team begins to pull the sled fa...
More info...
---