Your search for "Forrest City Police" returned 155 results
Preview Unavailable
TORNADO
ORIG. COLOR 600 SOF / MAG. ZOOM OUT ARMY HELICOPTER LANDING AMIDST DEBRIS. VS DEBRIS & CLEAN UP CREWS W / STEAM SHOVELS & BULLDOZERS. INTVW. POLICE CHIEF, SAYS THEY ARE STILL SEARCHING FOR BODIES ...
More info...

Preview Unavailable
AFP-75CN 16mmVTM-75CN Beta SP
MISC. 1950'S NEWSREELS #74
More info...
IRISH NATIONAL FORRESTERS (aka IRISH NATIONAL...
(Northern?) Ireland. Title: "Irish National Forresters. Branch John Redmond attend Mass for their deceased members". High angled shot of men in britches and white plumed hats marching behind...
More info...
Preview Unavailable
Shooting in Congress
Ext. shots of the U.S. Capitol after Puerto Rican nationalists wound five congressmen. A cop holds up a Puerto Rican flag as evidence. Ambulances come and go. A bandaged congressman lying on a stre...
More info...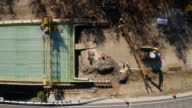 Aerial Top Downward Shot Of Male Workers Work...
Aerial top downward shot of male workers working at construction project on sunny day - Site engineers at construction project
More info...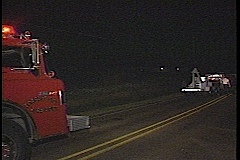 BOMBS ON BULLDOZER (08/31/1995)
More info...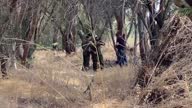 CLEAN : Israeli forces search woodland area i...
Israeli security forces search a woodland area between the northern Israeli cities of Afula and Nazareth, after they recaptured four of the six Palestinian militants who escaped from a high-securi...
More info...
ROYAL TOUR OF MIDLANDS
Unused / unissued footage - dates and locations may be unknown / unclear. Cuts from newsreel 49/53 - Royal Tour of Midlands - Brocklehurst, Macclesfield, Derby and Nottingham. General view ...
More info...

Preview Unavailable
DN-LB-554 Beta SP
Universal Newsreel
More info...
++Europe Girl
AP-APTN-1830: ++Europe Girl Friday, 28 September 2012 STORY:++Europe Girl- UK teenager who ran away with teacher found in France, parents, police LENGTH: 02:22 FIRST RUN: 1830 RESTRICTIONS: Pt...
More info...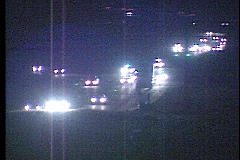 18 - WHEELER CHASE (6/7/1995)
A SPEEDING TRUCKER LED DOZENS OF POLICE OFFICERS ON A HIGH-SPEED CHASE AROUND LITTLE ROCK-AREA INTERSTATE HIGHWAYS LAST EVENING. STATE POLICE EVENTUALLY OPENED FIRE ON THE TRUCK, WHICH FINALLY RAN...
More info...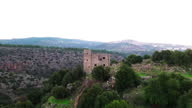 Aerial Forward Shot Of British Police Station...
Aerial forward shot of British police station amidst trees on mountain, drone flying over green landscape against clear sky - Aerial shot of British police station
More info...
---