Your search for "cows 1940s" returned 353 results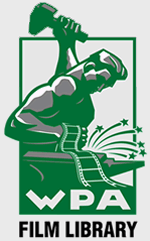 Preview Unavailable
Swingin' Classics Vol. 3
Swingin' Classics Volume 3 HARRY JAMES & ORCHESTRA w/ KATHY CARTER perform Come Rain Or Come Shine in nightclub MS/CUs Kathy Carter singing in spotlight MS Harry James soloing on trombone Kine...
More info...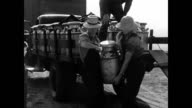 The milk truck arrives at the farm
Milk truck arrives on the farm / farmer Bill Parkinson is sitting on milk can waiting / boy exits outhouse and goes to help load the truck / one can is taken back off the truck. The milk truck arri...
More info...

Preview Unavailable
AFP-73-O 35mm; VTM-73-O 1 inch
TWENTY FIVE YEARS AGO - Rl 12
More info...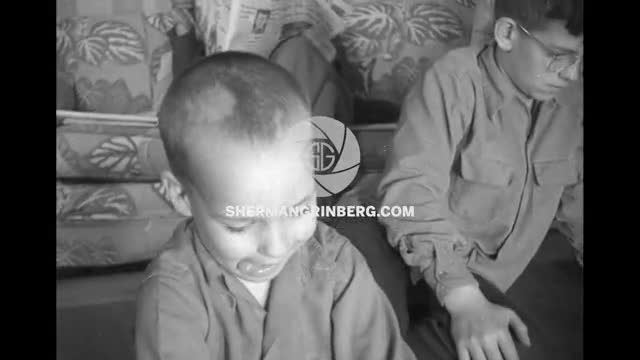 Pathe
Scenes from Lebanon, CT in 1940s
More info...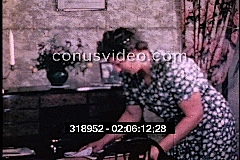 HISTORICAL FILM: ARE WE READY? PT. 3 (1943)
Portrait of Fairfield, CT, and its response to Word War Two.
More info...
Preview Unavailable
Cows Sing "Cow Cow Boogie"
A herd of cows sing "Cow Cow Boogie" via animated mouth movements in this famous musical short. FIC/WA - 1940's - B/W
More info...
(AUSTRALIA FLOODS)
Thought to be Selected Originals from late 1940s material. Title reads: "Kempsey, NSW. Another Flood Disaster". Australian voiceovered newsreel material. Kempsey, New South Wales, Australi...
More info...
Preview Unavailable
AUSTRALIA: PREPARATIONS FOR CONSTITUTIONAL RE...
TAPE_NUMBER: EF99/1212 IN_TIME: 03:24:39 - 07:24:02 - 09:19:36 // 12:21:40 LENGTH: 02:04 SOURCES: BBC/VNR RESTRICTIONS: BBC = No Access UK/CNN/CNBC/Euronews/Internet FEED: VARIOUS (THE ABOVE...
More info...
1940s History of Money
b&w history of money - educational film - 1940s - English scooping coins into bag on to scale - counting stack of British paper bills - cashier drawers full of coins, opening and closing - coin...
More info...
: 1940's B&W- Wyoming, cattle, cows, lives...
1940's B&W- Wyoming, cattle, cows, livestock, sheep 1257 stock footage
More info...
COWS IN A FIELD
Cows graze in a field under a "picture perfect" cloudy sky.
More info...
Scenes of life and American lifestyle in many...
Flags of various NATO member countries. Flag of NATO. Film 'The Atlantic Community' introduces the United States as a NATO member. American landscape views. American men, women and children walk to...
More info...
---