Your search for "inauguration 1969" returned 547 results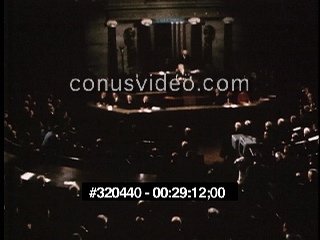 PRESIDENTIAL TRANSITION FROM JOHNSON TO NIXON...
COLOR FILM, 1969. LAST DAYS OF LYNDON B JOHNSON ADMINISTRATION AND INAUGURATION OF RICHARD M NIXON ON 1/20/1969. EXACT DATES OF FILMING UNKNOWN. (SEE ALSO CLIP ID #320433, #320435, #320437, ...
More info...
Preview Unavailable
RICHARD NIXON INAUGURATION
FILM TRANSFER OF RICHARD NIXO N 'S INAUGURAL ADDRESS IN 1969.
More info...

Preview Unavailable
SPN-286 35mm Beta SP
SUCESOS PERUANOS NEWSREEL No. 286
More info...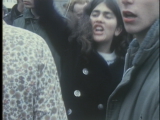 1960s FEATURE FILMS
DOCUMENTARY ON THE STUDENT PROTESTS IN WASHINGTON DC ON INAUGURATION DAY 1969. STUDENT PROTESTS AND DEMONSTRATIONS AGAINST RICHARD NIXON. COUNTER INAUGURAL OF PIGASUS (A PIG) FILM FEATURES PAUL KR...
More info...

Nixon Inauguration
US Navy sailors marching outside US Capitol Building on Inauguration Day / guests arriving, having tickets checked by police officers and US Marines / cars arriving at ceremony / Inaugural Platfor...
More info...
PRESIDENT NIXON'S INAUGURATION
Washington D.C., United States of America (USA). Title in French reeds 'Richard M. Nixon - 37eme President des Etats - Unis'. Various shots of the scenes at the inauguration ceremony of the...
More info...
Visual News Report
Visual News Report - Montage of News Events - March 1st thru April 10th 1969DO NOT USE CreditsMS men of the armed forces carrying casket of Dwight D Eisenhower Title card reading Visual Under...
More info...
1969
inauguration President Richard Nixon - Spiro Agnew - Nixon's inaugural speech - pans of spectators -
More info...
19 20 National edition: [issue of 21 June 2019]
FR3 / France 3
More info...
Preview Unavailable
LBJ Inauguration & Coffin
Zoom-out from closeup to wide angle shot of Lyndon Johnson's second inauguration as president. Also Johnson's casket attended by military honor guard. DOC - 1973 - B/W
More info...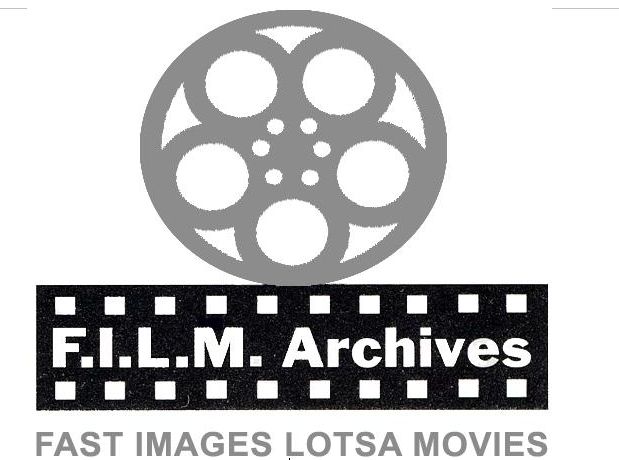 Preview Unavailable
Various Subjects
1969 OVERVIEW: NIXON INAUGURATION, VIETNAM WAR & PROTEST, MOON LANDING, MINISKIRTS, HIPPIES, BEATNIKS, SOLDIERS IN VIETNAM, PRESIDENT JOHNSON
More info...
Archbishop Iakovos delivers prayer during 1st...
First Inauguration ceremony of President Richard Milhous Nixon at the U.S. Capitol, Washington DC. Senator Dirksen from the speaker's podium invites Archbishop Iakovos for a prayer. Richard Nixon ...
More info...
---