Your search for "crisis communication" returned 15328 results
Argentina Shopping
Price comparison phone app may help shoppers cut their grocery bills
More info...
Preview Unavailable
CHINA CRISIS
LEE CHEUK YAN COVER FOOTAGE / AUDIO CHANNEL TWO FOR KOPPEL COMMUNICATIONS / KCI
More info...

Preview Unavailable
DN-LB-720 Beta SP
MISC. RECONNAISSANCE DURING CUBAN CRISIS
More info...
Radar and communications operations aboard US...
Aboard the USS Essex (CVA-9) in the Mediterranean Sea, off Lebanon, during the crisis in 1958. Radar men on watch monitoring scopes. Sailors speak into mikes of their headsets. Room is dimly lit....
More info...
The Man Who Might Have Been: An Inquiry into ...
Black and white newsreel with sound titled "Suez Crisis Eased by Conference": PAN of British military vehicles being stockpiled, MCU of British soldiers talking on the radio, various shots of tan...
More info...
U.S. CHECKS VESSELS OUTBOUND WITH MISSILES (C...
Cuba - Caribbean. American commentary, transcript on file. LS. & MLS. Aerial views cargo ships at sea in Caribbean, they are Soviet ships taking missiles etc. back to Russia from Cuba. The ...
More info...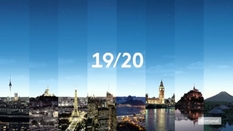 19 20 National Edition: [May 09, 2021 issue]
FR3 / France 3
More info...
Reporting AIDS Patients to Their Workplace
After well-liked teacher Normand Bergeron dies from AIDs, various health officials state that the health department is not obligated to report those afflicted with the disease to their workplace.
More info...
JOHN KING USA 7PM (CLEAN)
19:08:59:28 JKUSA: Weiner Panel 07491521 - clean air 06/01/2011 Topic: Weiner and crisis communication. Chris Lehane Former Special Asst. Counsel to Pres. Clinton Crisis Communications Expert Terry...
More info...
Preview Unavailable
Interview with Dore Gold pt 1
Interview with Ambassador Dore Gold discusses post 9/11 negotiations and the Camp David agreements and non-agreements, discussion about early Christianity, Jews and the Arabs protection. 00:00:57...
More info...
Preview Unavailable
Blockade Of Cuba
American ships enforce a blockade of Cuba during the Missile Crisis of October, 1962. Shots of ship at sea, some from overhead. One group of ships has highly visible antennas. WS shows long wakes...
More info...
News Clip: Crisis Center
Video footage from the KXAS-TV/NBC station in Fort Worth, Texas, to accompany a news story.
More info...
---