Your search for "hair metal" returned 2103 results
HAIR FASHIONS - OLYMPIA (aka HAIRDRESSING AT ...
Olympia, London. At Olympia's Health and Beauty Fair we see great shots of a woman having some metal rollers attached to her head by two lady hairdressers. The equipment is probably for perms ...
More info...
Used razor, SEM
Used razor. Coloured scanning electron micrograph (SEM) of cut hairs and shaving foam between two razor blades.
More info...
1960s India Travelogue
India - waterfront - men and women wash and bath in river - small boats - long shot of buildings on water - village life - small shop keepers, candy store - combing out hair for sacrifice - vendor...
More info...

Preview Unavailable
VW-1952 3 4in.VW-1953 3 4in. ...
KISS #1, #2, #3, #4
More info...
Preview Unavailable
TEEN RELIGION / CHRISTIAN TEEN FESTIVAL / B-R...
FTG FOR CS ON TEEN RELIGION / CHRISTIAN TEEN FESTIVAL B-ROLL / AERIALS 00:08:32 FREEZE FRAME OF TEENAGERS IN TYPICAL TEEN DRESS (T-SHIRTS, SHORTS & SPORTING BACKPACKS) OUTDOORS 00:08:42 VS OF TE...
More info...
2003 Hair Trends
A hair stylist talks about trends in 2003, followed by models walking the runway at a Lloyd Klein show. PLEASE NOTE News anchor and reporter image and audio, along with any commercial production ...
More info...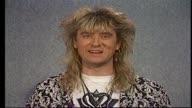 INTERVIEW - DEF LEPPARD, JOE ELLIOT
VIDEO SMASH HITS INTERVIEW , MICHAEL HORROCKS WITH, DEF LEPPARD, JOE ELLIOTT- (Via video link) - Talks about last time they were in Australia in 1984 for the last Narara Festival / The band wi...
More info...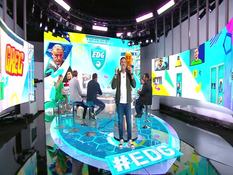 Greg's Team: issue of 5 July 2022
L'Equipe
More info...
EMINEM IN COURT
00:00:00:00 - 13:22:03 13:22:18 INT courtroom, dozens of spectators13:22:19 13:22:40 CU young guy with spiky hair 13:23:53 13:24:14 CU cop flipping a metal detector in the air13:25:42 13:25:57 peo...
More info...
Paramount
Suspected French women collaborators have hair cut
More info...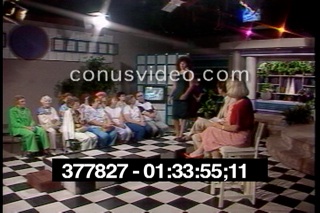 HOT HAIR 1989 - PERMANENTS
THE LATEST IS HOT HAIR LOOKS AND FASHIONS AND STYLES FOR SUMMER OF 1989 WHEN IT COMES TO HAVING PERMS OR PERMANENT WAVES.
More info...
Preview Unavailable
Surveying The Scene
Several shots of lawyers at government hearing. Sign above entrance for Social Security District Office. Men consider model of building. Forest ranger drills tree. Closeup of seedling being planted...
More info...
---