Your search for "human population" returned 7057 results
Hong Kong skyline at dusk, timelapse
Timelapse footage of Hong Kong at dusk, showing low cloud rolling over the city as the lights are turned on. Filmed from Victoria Peak, Hong Kong.
More info...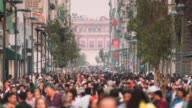 Crowd of commuters in Mexico City
Time lapse of crowd of commuters walking in central Mexico City
More info...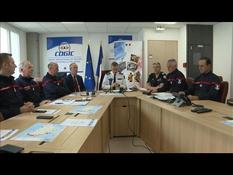 Fires in Australia: of "real monsters" for th...
AFP video
More info...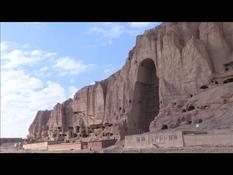 Afghanistan: the archaeological treasures of ...
AFP video
More info...
Man framing the earth in his hands
Caucasian man framing the Earth in his hands.
More info...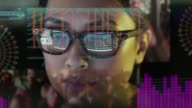 See-thru data screen watcher.
Close up stock video clip of an Asian woman carefully studying moving data on her computer screen, the screen is unusual as it is transparent and the camera is looking through the back of the screen.
More info...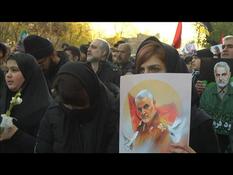 Iran: a crowd in mourning attends the burial ...
AFP video
More info...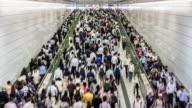 Timelapse of the Hong Kong subway during rush...
Asia, China, Hong Kong's MTR underground Central train station during morning rush hour, showing commuters on their way to work.
More info...
Earth at night
Earth at night, composite image. The night side of the Earth is dotted with the lights of cities and fires. This animation is made from individual images taken in April and October 2012 by the VII...
More info...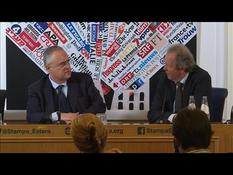 Italy: the campaign against the racism is "to...
AFP video
More info...
Northern Europe from space at night
Animation showing the glowing and shimmering lights of cities in England, Netherlands, Belgium and northern France from space, including London, Amsterdam, Brussels, and Paris. City lights fl...
More info...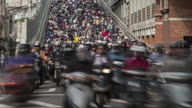 TL A crowded road of motorcycles during rush ...
More info...
---