Your search for "Mitchell Police" returned 1972 results
ANTI-WAR RALLY OUTSIDE JUSTICE DEPARTMENT
Mass demonstrations and police actions outside the Justice Department in Washington, D.C. Brief view of Attorney General John Mitchell and others watching from balcony of building. Police cordon o...
More info...
Preview Unavailable
MITCHELL & LAW OFFICERS
ORIG. COLOR 75'SIL. ATT. GEN. MITCHELL MEETING WITH PAT MURPHY & OTHER LAW OFFICERS (SILENT) CI: PERSONALITIES: MITCHELL, JOHN. PERSONALITIES: MURPHY, PATRICK. JUSTICE: POLICE: MISC.
More info...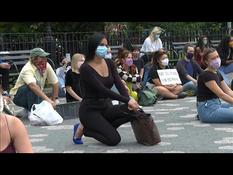 New York: protest against court decision in B...
Others
More info...
News Clip: Officer spiked drinks
Video footage from the KXAS-TV/NBC station in Fort Worth, Texas, to accompany a news story.
More info...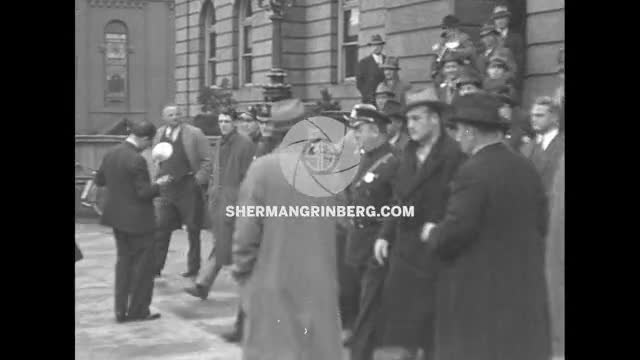 Pathe
Men at Bruno Hauptmann's trial in Trenton
More info...
US FL Tampa Killings (CR)
Police Hunt Serial Killer As 4th Person Killed
More info...
Specials - HIGHLAND NEWS - COWAL GAMES
Dunoon, Scotland. GV pan, massed pipe bands in arena. STV crowd in rainwear and umbrellas. SV the junior sword dance in progress. SV Ann Dunn of Glasgow dancing. SCU piper playing. SV helicopt...
More info...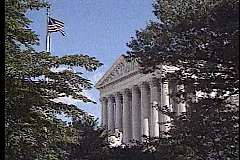 SCOTUS GUN BAN RULING/ REACTION (04/26/1995)
THE UNITED STATES SUPREME COURT HAS TOSSED OUT A FEDERAL LAW THAT PROHIBITS GUNS FROM BEING BROUGHT WITHIN 1000 FEET OF A SCHOOL. THE COURT SAID THE CONGRESS INCORRECTLY WROTE THE LAW USING RULES ...
More info...
MITCHELL CROOKS
More info...

Security scare during Queen Elizabeth II Cari...
Security scare during Queen Elizabeth II Caribbean visit; BARBADOS: EXT Queen Elizabeth II (wearing blue floral dress and matching hat) standing on red platform PAN L-R to soldiers lined on guard P...
More info...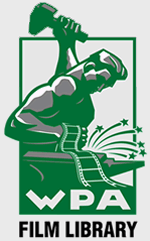 Preview Unavailable
Impeachment Hearings: House Judiciary Commit...
[01 03 50] Mr DRINAN On June 20 1972 John Mitchell said that the Committee To Re-Elect had no legal moral or ethical responsibility for the Watergate break-in Two days later the President pu...
More info...
USAAF Generals interact and look at B-25 Mitc...
U.S. Generals at an airfield in the European Theater during World War II. Military police drive in front of United States Army Air Forces (USAAF) General Henry H Arnold's staff car. United States ...
More info...
---