Your search for "Furuhashi hironoshin" returned 4 results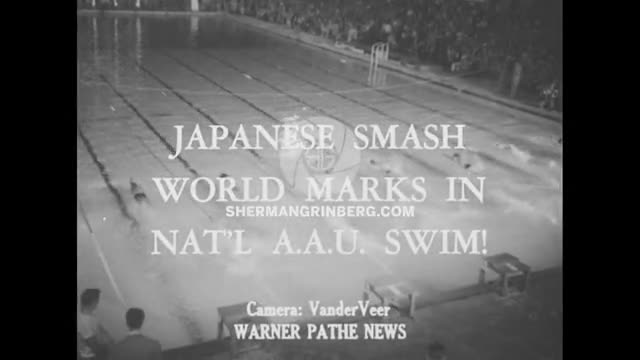 Pathe
Japanese team at AAU swim meet in Los Angeles
More info...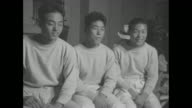 Japanese team at AAU swim meet in Los Angeles
Title card: "Japanese Smash World Marks in Nat'l AAU Swim!" superimposed over pool at start of the 100-meter freestyle event / camera follows swimmers racing away from camera / enthusiastic crowd i...
More info...

Preview Unavailable
DN-LB-534 Beta SP
Universal Newsreels
More info...

Japan's No 1 Swimmer Breaks World Record
High angle looking down at men's 8oo Meter Freestyle swimming race in progress / Hironoshin Furuhashi in lane six turning at the wall / Hironoshin Furuhashi swimming / race in progress / Japanese s...
More info...
---