Your search for "1940s ballroom dancing" returned 59 results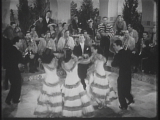 LATIN MUSIC
BALLROOM STYLE LATIN DANCING CIRCA 1940'S
More info...
Preview Unavailable
REBIRTH OF SWING
INTERVIEWS AND COVER FOOTAGE FOR A WEEKEND NEWS SPOT ON THE REBIRTH OF SWING MUSIC. COVER FOOTAGE OF SWING DANCE SESSION. INTERVIEW W/ MARY PAT COONEY OF THE WASHINGTON SWING DANCE COMMITTEE. 4:21:...
More info...
Cinematheque Archives/ Farmers
TF1 News (Private - August 1982 ->)
More info...
A dramatization shows Sergeant Morgan and his...
United States Marines dance during a ballroom party in the United States. A painting of a Marine with a rifle in hand, hanging above a mantelpiece. A group of musicians plays various instruments....
More info...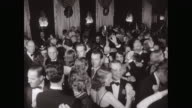 WS 1948 News Year's Eve party, people at tab...
More info...
Night Club Floor Shows
Brief Hollywood-style montage of times square lights marquee for Hell's Angels visible that dissolves into a night club floorshow of chorines MS of dancing chorus girls in flimsy negligee-ty...
More info...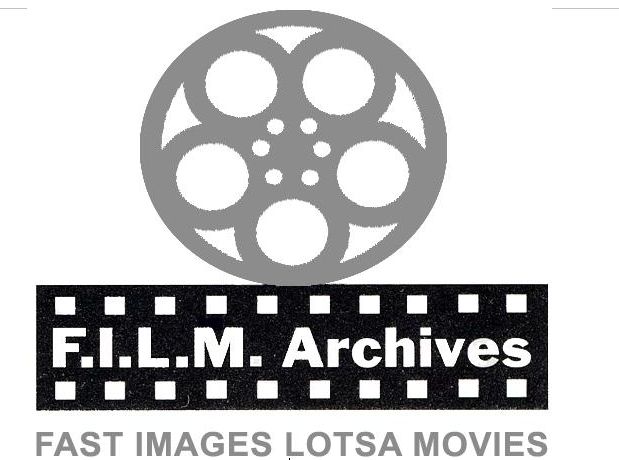 Preview Unavailable
LET'S DANCE
News; 1920s: Marathon Dance sign; people enter; marathon dancers (jazz age dancing); woman gets legs massaged; man shaves while he dances. 01:05:19: Isadora Duncan type dancing (woman in togas) 01:...
More info...
1940
b&w home movie of party - 1930s - 1940s - Hollywood celebrities - c/u Basil Rathbone w/ hand held movie camera - c/u celeb couple - Sonia Henie and unidentified male - Vick Orsatti dance - Tyrone P...
More info...
(HEAD-DRESS FASHION)
Thought to be Selected Originals from late 1940s material. Excelsior Hotel, Rome, Italy. Carnival of hats and headdresses. Italian voiceovered newsreel material. GV Crowded ballroom. LV Peo...
More info...

Preview Unavailable
PET-940 Beta SP
MISC. WARNER BROS.
More info...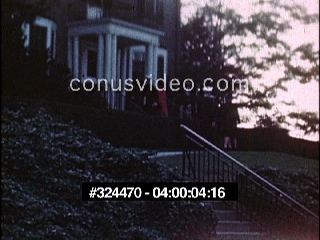 WORLD WAR II: COAST GUARD IN ACTION PT. 4 (1944)
COLOR FILM, 1944. COAST GUARD WWII PUBLIC RELATIONS FILM ON ACTIVITIES OF THE COAST GUARD, CONTINUATION. SOME VERY GOOD AND DRAMATIC SHOTS. EXACT DATES OF FILMING UNKNOWN.(SEE ALSO CLIP ID #32...
More info...
Harvest Moon Champs, 1945
Harvest Moon Ball contestants wear numbers on their backs as they waltz and jitterbug. Two flamboyant dancing sailors are highlighted. Several audience reaction shots. Second half of footage delibe...
More info...
---