Your search for "6 may 1980" returned 1696 results

Preview Unavailable
PYN-23 Beta SP
AIR FORCE NOW ROTC FILMS
More info...
Preview Unavailable
US Priest - Priest denies murdering nun in 19...
NAME: US PRIEST 080504N TAPE: EF04/0486 IN_TIME: 10:30:34:18 DURATION: 00:00:53:09 SOURCES: ABC DATELINE: Toledo, 7 May 2004 RESTRICTIONS: No Access Internet SHOTLIST: 1. Reverend Gerald Robinson...
More info...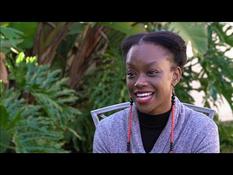 "Cook Off" or the fabulous destiny of a Zimba...
Others
More info...
81802 The Job Of The Prowler
81802 THE JOB OF THE EA-6B PROWLER GRUMMAN AVIATION FILM
More info...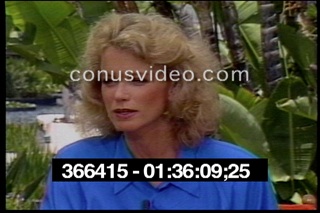 ACTRESS SHELLEY HACK INTERVIEW 1986
NEW TV SHOW CALLED "JACK AND MIKE" STARS ACTRESS SHELLEY HACK.Shelley Marie Hack (born July 6, 1947) is an American model, actress, producer, and political and media advisor. Hack is best reme...
More info...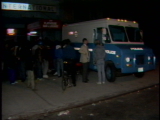 1980s NEWS
20 MAY 1990 6 SHOT, 3 DOA (NO BODIES) 347 LENOX AVE, MANHATTAN, HARLEM -CROWD OF PEOPLE, WOMAN SCREAMING CRYING FAMILY OF MURDER VICTIM -CROWD MOVES AWAY FROM DOOR OF BAR, PAN OF CROWD, 1980...
More info...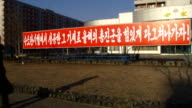 Street Slogans Hail "Hydrogen Bomb" In Pyongyang
PYONGYANG, NORTH KOREA – JAN. 9: Following the announcement by the North Korean government on January 6 that it tested a "hydrogen bomb, " slogans carrying the name of the bomb have been emerging ...
More info...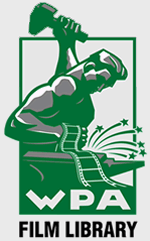 Preview Unavailable
Volcanoes Raw Footage Reel 6
Cascades Volcano Observatory/Lulu Moore Interview 06 00 30 - low angle tight LS sign UNITED STATES DEPARTMENT OF THE INTERIOR U S GEOLOGICAL SURVEY CASCADES VOLCANO OBSERVATORY American f...
More info...
81214 Air Power At Sea
81214 U.S. NAVY AIR POWER AT SEA F-14 TOMCAT TOP GUN DOCUMENTARY
More info...

Preview Unavailable
ACL-3018 Digibeta; Beta SP
THANKSGIVING - PART ONE
More info...
Preview Unavailable
Colombia May Day - Colombians march during Ma...
TAPE: EF02/0374 IN_TIME: 23:56:15 DURATION: 2:07 SOURCES: APTN RESTRICTIONS: DATELINE: Bogota, 1 May 2002 SHOTLIST: 1. May Day parade in Bogota 2. Various, labour unions marching 3. Labour unio...
More info...

Preview Unavailable
1980s NEWS
27 MAY, 1988 SUBWAY SHOOTING (IRT #6) ?138 STREET & THIRD AVE, BRONX -PLATFORM OF THE NYC SUBWAY, 3RD AVE STOP ON THE 6 TRAIN, VIOLENT NYC 1980S, MTA -NYPD COPS AND TRANSIT POLICE OFFICERS ON...
More info...
---