Your search for "israeli palestinian conflict" returned 16280 results
Preview Unavailable
PALESTINIAN DEPORTEES
COVER FTG OF PALESTINIAN DELEGATES CONDUCTING A PRESS CONFERENCE CONCERNING THE PALESTINIANS DEPORTED TO SOUTHERN LEBANON. 00:19:30 FTG OF DELEGATES FIELDING QUESTIONS CONCERNING THE PLIGHT OF THE...
More info...
Preview Unavailable
Interview with Jabril Mamoud al Rajoub
Interview conducted with Jabril Rajoub, 00:00:00>>>, Q: (Introduce yourself), JABRIL RAJOUB: Jabril Mamoud(?) al Rajoub., Q: (And your title), RAJOUB: I am member of the Revolutionary Council o...
More info...
Israeli soldiers occupy towns in 1948 Arab-Is...
Israeli Hagganah soldiers advance through war-torn Haifa during 1948 Arab-Israeli War in Palestine region. Israeli soldiers search Arabs at a checkpoint. Arabs detained by Israelis. Palestinian ref...
More info...
Preview Unavailable
Ben Gurion, UN React to Crisis
Various newsreel shots show crisis conditions in Israel and in the Gaza Strip. Helmeted Israelis push against Palestinian demonstrators in Jerusalem. David Ben-Gurion returns the salutes of soldier...
More info...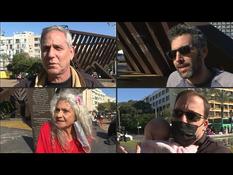 In Tel Aviv, Israelis hope that Biden "will ...
Others
More info...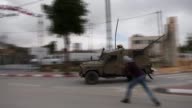 CLEAN : Scuffles take place in Hebron during ...
Palestinians throw stones at Israeli law enforcement vehicles during a demonstration in Hebron, against Israel's plan to annex parts of the West Bank (Footage by AFPTV via Getty Images)
More info...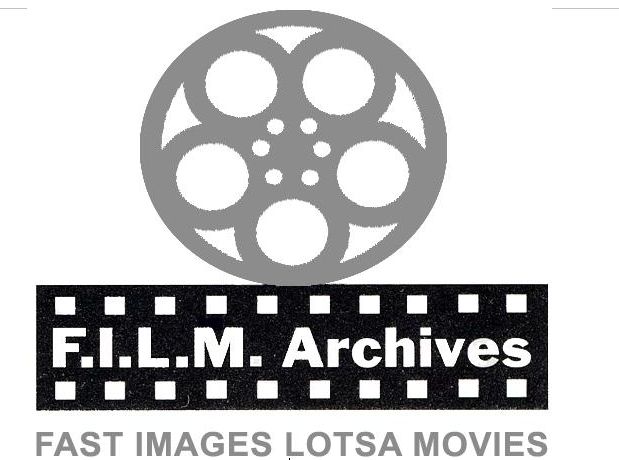 Preview Unavailable
Mubarak, Cheney; 03/??/02
Hosni Mubarak speaks about the Palestinian/Israeli conflict at press conference with Dick Cheney; Cheney speaks also
More info...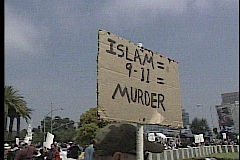 PRO PALESTINIAN RALLY IN LOS ANGELES (3/30/2002)
PEOPLE IN LOS ANGELES LINE UP TO SHOW THEIR SUPPORT FOR PALESTINIANS
More info...
MIDEAST ISRAELI DOCUMENT
More info...
Israeli Armed Forces Raid Gaza Strip Refugee ...
In Jabalya on the Gaza Strip violence breaks out when Israeli forces raid a Palestinian refugee camp.
More info...
News Clip: Grace Halsell
Video footage from the KXAS-TV/NBC station in Fort Worth, Texas, to accompany a news story.
More info...
Paramount
Israeli soldiers fighting in northern Galilee in Palestine (Israel) during 1948 Arab-Israeli War
More info...
---