Your search for "bizarre performer" returned 2406 results
Preview Unavailable
Bizarre Mime Performance?
A very strange mime performance. A man is dragged by his feet, a woman swings a pillow at him while he holds foam bricks on a platter, etc. DOC - 1960's- CLR
More info...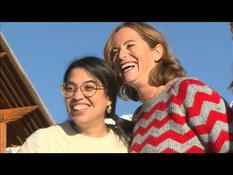 Cinema: Melha Bedia and Katia Lewkowicz prese...
AFP video
More info...

Preview Unavailable
ROCK MUSIC
BIZARRE ROCK STARS AND THEIR WEIRD PERFORMANCES.
More info...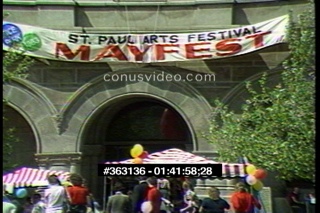 MAY FAIR FESTIVAL (1983)
More info...
JACK STANFORD (issue title - GOING PLACES)
Jack Stanford. Part of the GOING PLACES issue. Pathe Studios, London. Eccentric dancer, Jack Stanford, performs energetic but bizarre tap dance and sings comical song "I'm Crazy About Scr...
More info...
Buskerfest
Buskers and novelty acts juggle knives and sticks in annual city street festival called "Buskerfest". A contortionist wraps his arms around his head and wiggles his body through a tennis racket. Cr...
More info...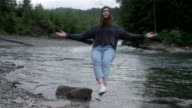 Magic in nature. Woman levitating above the s...
Meditation in mountains. Woman levitating above water
More info...
Preview Unavailable
Girl Billiards Champion
ISSUE_NO = 102 NO_OF_ITEMS = 10 ITEM_NO = 4 DESCRIPTION : Miss Thelma Carpenter, Amateur Billiards champion shows us some trick shots. CARD_FILE = 1210 CARD_TITLE : Gir...
More info...
Time-lapse low angle view of Asahi Building a...
Land, Japan, Temperate, Urban, Asia, Kanto, Sumida, Tokyo, achievement, art, asahi beer hall, asia, bizarre, black, buildings, built structure, business, city life, clouded sky, ...
More info...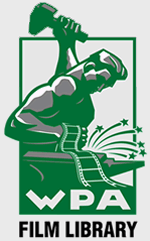 Preview Unavailable
Meet Jumbo!
Meet Jumbo Meet Jumbo the world's largest trained seal MS/CUs Jumbo the sea lion performing tricks like balancing a child's doll on his nose in aquarium TLS crowd applauding Hilarious MS/CUs ...
More info...

Preview Unavailable
HC-98 35mm; 1 inch
TWIN RIDING CHAMPS
More info...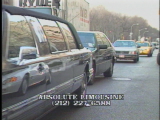 NEW YORK CITY
BIZARRE STREET PERFORMER MIME WITH MASK ON HEAD
More info...
---