Your search for "2001 Unknown Dashcam" returned 4 results
Preview Unavailable
US Arrests - Series of arrests over alleged m...
NAME: US ARRESTS 20090926I TAPE: EF09/0912 IN_TIME: 10:39:35:01 DURATION: 00:02:41:02 SOURCES: AP TELEVISION/Police Handout/ABC DATELINE: Various - 25 Sept 2009 RESTRICTIONS: See Shotlist SHOTLIST ...
More info...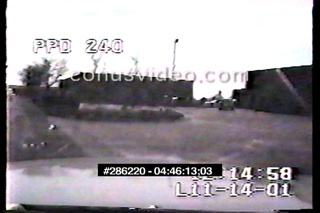 WILD BACKWOODS CHASE (2001)
A CHASE OF A WHITE CAR DRIVING THROUGH COUNTRY ROADS.
More info...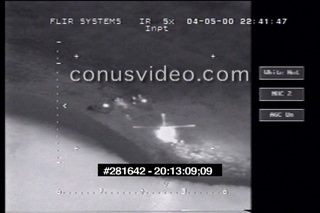 Lost in the Woods Rescue
Exact date footage was taken is unknown though it was either in 2001 or 2002.FLIR (Forward Looking Infrared Radar) Equipped Police Helicopters search for kids who wandered into the woods and got ...
More info...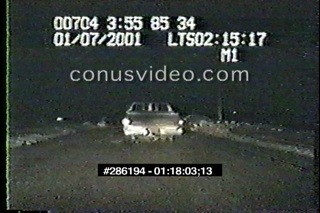 CRUISER PUSHES TRUCK (2001)
A CHASE OF A POLICE CRUISER WHOSE BUMPER ATTACHED TO THE REAR BUMPER OF THE TRUCK THAT HE IS CHASING. GOOD CLOSEUP SHOT OF MAN ON HOOD OF POLICE CAR AFTER HE IS ARRESTED FOR THE CHASE THAT CONTINU...
More info...
---