Your search for "oklahoma highway patrol" returned 79 results
Teachers Takeover State Capitol Rotunda
On Tuesday, teachers descended on the Capitol for a second day of protests over education funding. Protestors filled the Capitol rotunda, forcing the highway patrol to close the Capitol and legis...
More info...
BOMB MOUNTED PATROL
01:22:13:21 [Intv with Deputy Sheriff, Hal Garlick, about search for evidence in OKC bombing case. Mounted police ride along highway in hopes of finding lice...
More info...
News Clip: Criminal (Escapees) Caught
Video footage from the KXAS-TV/NBC station in Fort Worth, Texas, to accompany a news story.
More info...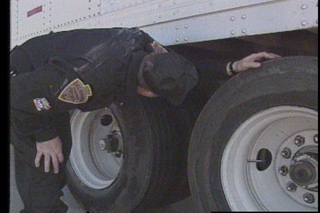 HIGHWAY SPOT CHECKS
BECAUSE OF INCREASED CONCERNS ABOUT SAFETY, THE OKLAHOMA HIGHWAY PATROL IS STEPPING UP ITS SPOT CHECKS OF TRUCKS AND BUSES ON OKLAHOMA ROADS AND HIGHWAYS.
More info...
Preview Unavailable
TULSA GIRL SCOUT RAPE
OC 670 SOF / MAG ROLL A FTG OF SEARCH FOR RAPE SUSPECT. VS ARMED HIGHWAY PATROL SEARCH PARTY PREPARES TO ENTER WOODS TO SEARCH FOR RAPE SUSPECT AND ESCAPED CONVICT GENE LEROY HEART. CU OKLA...
More info...

Preview Unavailable
DN-LB-607 Beta SP
UNIVERSAL NEWSREELS
More info...
1930s
jump-cuts - shoot out - past trooper with rifle standing alongside car Oklahoma Highway Patrol - pan him & troopers firing at house - gang in house fire at troopers - gangster - shootout - Ma Barke...
More info...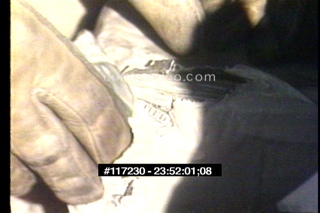 MILLIONS SEIZED (1989)
THE OKLAHOMA HIGHWAY PATROL STOPPED A CAR TODAY FOR AN ILLEGAL LANE CHANGE. THINGS WERE SUSPICIOUS SO POLICE DOGS WERE BROUGHT IN TO SNIFF THE INTERIOR OF THE CAR. HIDDEN VERY WELL WERE BUNDLES OF...
More info...
Preview Unavailable
SEVERE WINTER WEATHER GRIPS THE US
CONTINUATION OF FTG FOR CS ON BAD WEATHER. 15:21:12 TIGHT SHOT OF FALLING SNOW REFLECTING OFF HEADLIGHTS OF TRUCK AT NIGHT. 15:21:25 MS OF VAN SKIDDING ON ICY HIGHWAY. 15:21:32 TIGHT SHOT ...
More info...
OKLAHOMA STORM DAMAGE
FOOTAGE OF STORM DAMAGE / MOS WITH RESIDENTS OF DAMAGED HOMES AND TOWNS Storms continue across eastern Oklahoma ahead of a cold front moving southeast across the state. The most significant activi...
More info...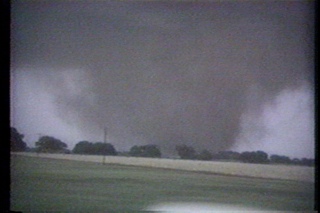 OKLAHOMA TORNADO
THREE PEOPLE ARE BEING TREATED FOR INJURIES AFTER A TORNADO TOUCHED DOWN IN THE CITY OF LAVERNE IN WESTERN OKLAHOMA. THE TWISTER SEVERELY DAMAGED FOUR HOMES AND KNOCKED DOWN POWER LINES. ALL THE ...
More info...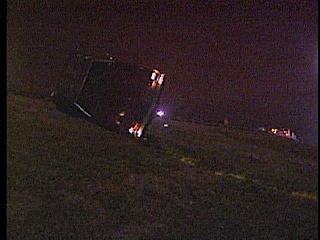 MULTI CAR PILEUP IN ICY RAIN (11/24/1996)
Icy rain fell on the Oklahoma City area early this morning, making for hazardous driving conditions.
More info...
---