Your search for "2000 Train Dashcam" returned 5 results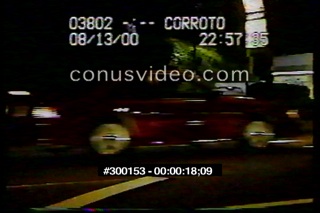 "Guy Drives Wrong way On Highway" (2000)
Officer Corroto who works for the Atlanta DUI Taask Force - joins other officers in response to an accident on the freeway which has left one car on it's roof in the middle of the road. Corroto i...
More info...
TRAIN VERSUS TRUCK
A train crashes into a truck stuck on the tracks. A police car follows the train. Please note There is approximately 5 minutes of this footage. Source info obscured - all info available upon licens...
More info...
RAIL - AMERICAN HERO (11-16-2000)
DASH CAMERA CATCHES FLOYD FAIROW DRIVING HIS VAN ONTO A RAILROAD, CROSSING AND STOPPING, WITH A TRAIN FAST APPROACHING. THE FOOTAGE SHOWS PASSERBY BILL MOORE PULLING FAIROW OUT OF THE VAN AND TO...
More info...
VAN GETS HIT BY TRAIN TWICE
A driver misjudged a turn, ended up on the railroad tracks and got stuck. A man in a coffee shop saw what happened and noticed the driver was just standing there on the track. A train was coming, ...
More info...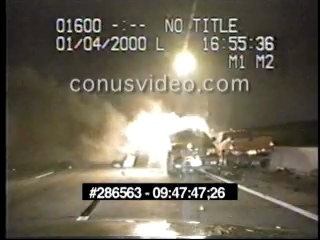 CAR ON FIRE RESCUE (2000)
DRAMATIC DASH CAM VIDEO CAPTURED A DEER PARK, TEXAS POLICE OFFICER PULLING A VICTIM FROM A BURNING CAR. THE OFFICER WAS TRANSPORTING A PRISONER WHEN HE PULLED UP ON THE SCENE OF A THREE CAR ACCID...
More info...
---