Your search for "hurricane king" returned 1161 results
62554 Where Rooster Trails Fly
62554 1952 SEATTLE SEAFAIR & 45TH GOLD CUP HYDROPLANE SPEEDBOAT RACE "WHERE ROOSTER TAILS FLY"
More info...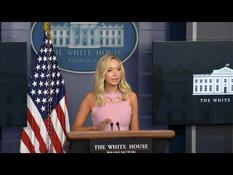 Trump travels to Kenosha to "be there for suf...
Others
More info...
Preview Unavailable
DIARY 1964
BARRY GOLDWATER CAMPAIGN FOR PRESIDENT. LYNDON JOHNSON AT CONVENTION. BEATLES. HURRICANE MARTIN LUTHER KING. KU KLUX KLAN , KKK, RIOTS.
More info...
Stormy seas during bad weather cyclone hurric...
Land, Australasia, beach, big swell, climate, climate change, crash, crashing, cyclone, danger, dangerous, disaster, El Niño, foam, gale, global warming, green house,...
More info...

Preview Unavailable
CONTEMPORARY STOCK FOOTAGE
NEWSFEED: 7/11-15/05, HURRICANE DAMAGE, SINKHOLE, IRAQ PROTESTERS, STEM CELLS, SCHWARZENEGGER SIGNS CA BUDGET ;DX - EXT Hurricane Dennis, damage to Georgia trees heavy rain falling, police v...
More info...
SYSCO FOOD PRODUCTS & HURRICANE KATRINA RELIEF
To aid in Katrina Hurricane relief efforts, Sysco food products are lowered into a ship's hull.
More info...
News Clip: Scott Murray bloopers
Video footage from the KXAS-TV/NBC station in Fort Worth, Texas.
More info...
1964 Newsreel Events
b&w newsreel - narration - Democratic Convention - Lyndon Johnson - Hubert Humphrey - Republican Convention - Barry Goldwater - England - Harold Wilson - Nikita Khrushchev - Leonid Brezhnev - Prime...
More info...
HIS MAJESTY VISITS AIRCRAFT FACTORIES
Full title reads: "His Majesty visits aircraft factories". Location of events unknown. King George VI (formerly Prince Albert, Duke of York) visits Vickers Aviation, Hawker Aircraft Limite...
More info...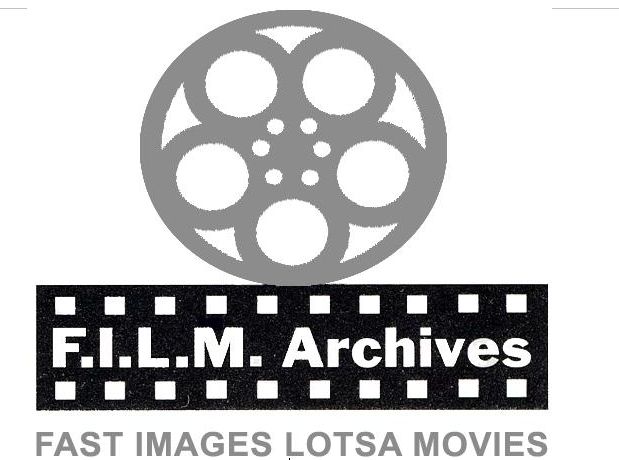 Preview Unavailable
ANIMATION; 1938
06:08:00:00, Cuckoo clock chimes 12 midnight (NICE), Pan across nice house as snow falls outside, Mr. Hyde/Fu Manchu/Frankenstein/Phantom of the Opera come out of books and menace, segue into ga...
More info...

Preview Unavailable
AFP-25EB 16mm; VTM-25EB Beta SP; DN-SLB...
BATTLE OF BRITAIN
More info...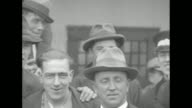 American ocean liner SS President Roosevelt a...
MS SS President Roosevelt / Pan back and forth SS Antinoe crew / photo of the Antinoe floundering / MS representative of King George V (right) congratulates and thanks Captain George Fried (left) f...
More info...
---