Your search for "africa embassy" returned 3910 results
Preview Unavailable
US EMBASSY BOMBINGS IN EAST AFRICA
NAT SOT JUJU CHANG CS ON INVESTIGATION INTO US EMBASSY BOMBINGS IN KENYA AND TANZANIA
More info...
South Africa Embassy Sign
South African embassy - d/n - sign exterior building Embassy of the Republic of South Africa
More info...

Preview Unavailable
1990s NEWS
OUTSIDE SHOT U.S. EMBASSY IN SOUTH AFRICA. AL GORE ARRIVES, SHAKES HANDS WITH SOUTH AFRICAN LEADER, THABO MBEKI. THEY POSE FOR CAMERAS, AND WALK INTO GOVERNMENT BUILDING.
More info...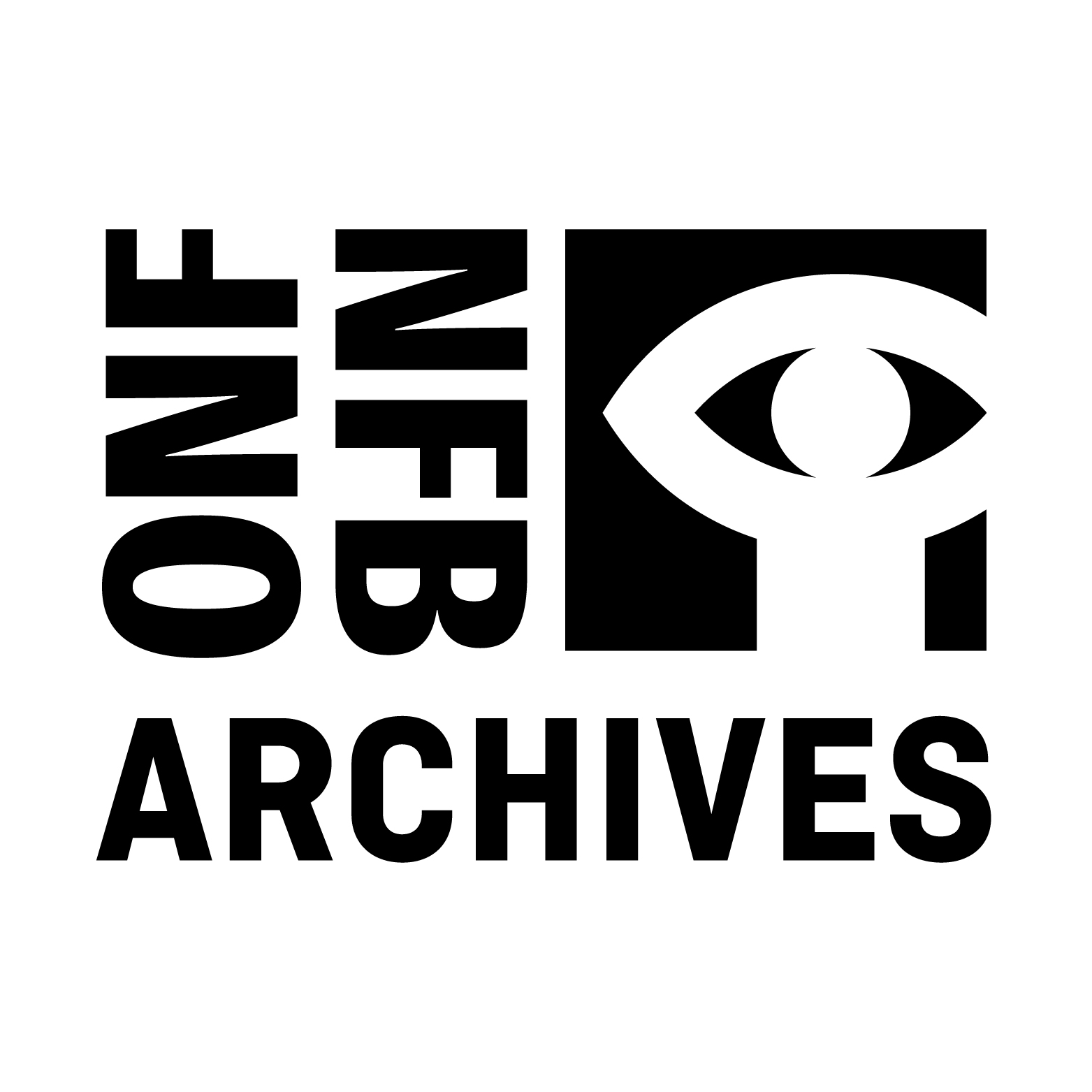 Preview Unavailable
Who Gets In?
Several CSs and CUs of Kenyans in waiting room of Canadian immigration office in Nairobi (159 ft). CSs of people arguing with guard at door (82 ft).
More info...
British Ambassador to Portugal Sir Donald Cam...
U.S. Minister and British ambassador in Lisbon, Portugal during World War II. Exteriors of British Embassy in Lisbon. Interiors of embassy show British Ambassador to Portugal Sir Donald Campbell a...
More info...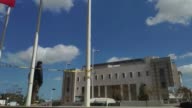 Tunisia: Suicide bombing reported near US Emb...
TUNIS, TUNISIA - MARCH 06: A suicide bomber blew himself up near the U.S. Embassy in the Tunisian capital, according to eyewitnesses. The suicide bomber on a motorcycle carried out the attack in ...
More info...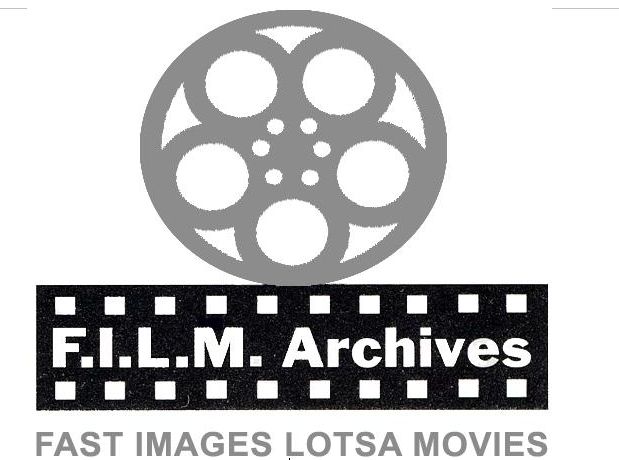 Preview Unavailable
Africa Explosion: Clinton; 08/10/98
Bill Clinton makes speech in response to the bombing of American Embassy in Africa.
More info...
26364 Tobruk Fallt German Film_mos
26364 FALL OF TOBRUK TO GERMAN ARMY 1942 AFRIKA KORPS ERWIN ROMMEL BATTLE OF GAZALA
More info...
US EMBASSY TRIPOLI
More info...
MODERN BUILDINGS
Location unspecified. MS of group of trees pan right to show modern building which could be hotel or foreign embassy etc. Location possibly West Africa. Colour neg.
More info...
Protest for Africa - 1
In Toronto, a police officer on a motorcycle watches over a pro-Africa protest held outside a U.S. embassy. Protesters dressed in dashikis and traditional African clothing walk past the embassy ca...
More info...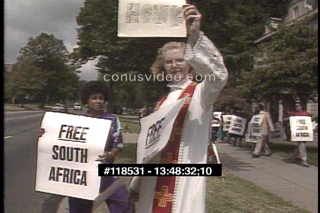 PROTEST AT SOUTH AFRICAN EMBASSY (1989)
DEMONSTRATORS ARE STAKED OUTSIDE THE SOUTH AFRICAN EMBASSY TO PROTEST THE ELECTIONS GOING ON IN THAT COUNTRY TODAY. A COALITION OF GROUPS IS BRINGING ATTENTION TO THE FACT THAT 28 MILLION BLACKS W...
More info...
---