Your search for "brahma" returned 593 results
Beta SP: Brahma bulls grazing
Animal Water Africa Brahma bulls grazing HS1 stock footage Beta SP
More info...
1920s
b&w - rodeo sports - male and female rodeo performers parade by on horseback left to right past grandstands w spectators in background - stall gates fly open as man on bucking horse emerges then br...
More info...
68294 Way Out West In Wyoming WD
68294 WAY OUT WEST IN WYOMING 1960s TRAVELOGUE DEVIL'S TOWER CASPER GRAND TETON JACKSON HOLE
More info...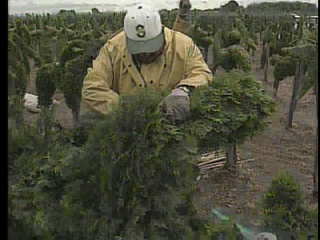 Topiary
An Oregon company is one of the nation's biggest providers of sculpted bushes which include animals, objects, musical instruments, etc.
More info...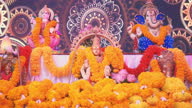 People perform pray of Hindu God , Bangkok
People perform pray of Hindu God in diwali festival, Bangkok
More info...
POULTRY EXPO IN VILLEMANDEUR
Loire Bretagne
More info...
NEWSREELS
COWBOYS RIDING BUCKING BRAHMA STEERS
More info...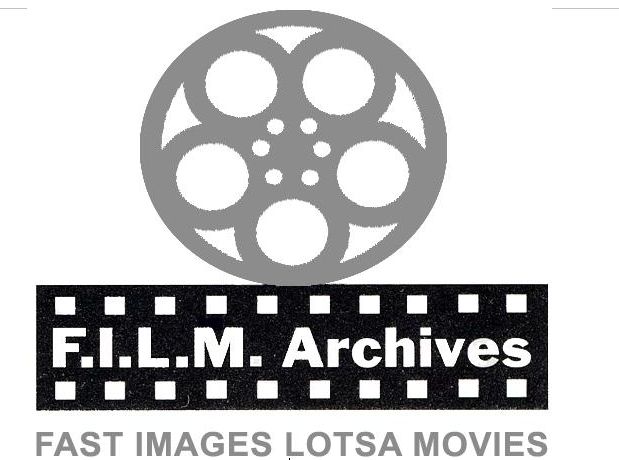 Preview Unavailable
Fast Images Library
Costa Rica, Puerto Rico, Virgin Islands - banana bag cable, men run and push bags on pulley cable, banana plantation, harvesting, workers carry bags of bananas, outdoor conveyor belt machine...
More info...
PENDLETON ROUND-UP RODEO
The Pendleton Round-up, in its biggest and best show since its 1910 founding, presents three days of rodeo thrills with the West's top riders and cowhands pitted against the orneriest broncs and ...
More info...
LOS ANGELES (Part of NEWS IN FLASHES)
Full title reads: "Los Angeles". Part of 'News In Flashes'. Los Angeles, California, United States of America (USA). SV Towards. Sheriff Eugene Biscailuz leading Parade around rodeo ring. S...
More info...
Preview Unavailable
PRISON RODEO
ORIG NEG 410 FT SOF MAG ROLL C COLOR GUARD RIDING OUT ONTO FIELD. BUCKING BRONCO CONTEST SCENES. ONE RIDER IS IN A BASKET LIKE SEAT ON TOP OF HORSE. VS OF A BULL RUNNING AROUND FIELD. VS BULL RI...
More info...
Preview Unavailable
Ride 'em Cowboy
Various shots of the Rose Festival Rodeo in Portland, Oregon. Lots of shots of riders getting thrown in the bucking bronco, bull dogging and Brahma bulls divisions. DOC/WA - 1950's - B/W
More info...
---