Your search for "GULF WAR PROTEST" returned 1711 results
World Brotherhood
Muslim Brotherhood under pressure as UAE leads Gulf front against Egypt's Islamists
More info...

Preview Unavailable
CONTEMPORARY STOCK FOOTAGE
first Gulf War 'Desert Storm' anti-war protesters w/ various signs: 'Didn't we learn our lesson in Vietnam?', 'Queer's Against Bush's War'' LA city hall exterior, sign 'No blood for oil', NX pro...
More info...
Preview Unavailable
PEACE PROTEST
SHOTLIST : ANTI GULF WAR DEMO A PRIEST IS ARRESTED REALLY CHAOTIC SCENES THE CAMERA IS RIGHT AMONG IT KEYWORDS : GULF WAR PEACE PROTEST PACIFICISM DURATION = 7 SOURCE = 412...
More info...
1991
Muslim woman holding baby - veil - war - Invasion of Kuwait - Persian Gulf War - invasion of Kuwait - sick people - dying people - demonstration protest - Arabs
More info...

Preview Unavailable
MTR-1UH Beta SP
Gulf War #3
More info...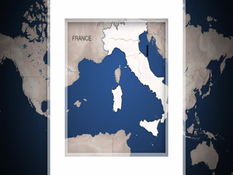 The European Union forced to rethink its ener...
France 24
More info...

Anti and Pro Support for US Intervention in Iraq
/ anti-war protesters picket in front of White House / Pro-war, Bush supporters holding signs and chanting, interview with young man about his support for President Bush / reporter speaking to ca...
More info...
News Clip: Operation Desert Shield Protest
Video footage from the KXAS-TV/NBC station in Fort Worth, Texas, to accompany a news story.
More info...
ANTI-WAR PROTEST
00:00:00:00 - (0:00)/
More info...
Anti-War Protest (Middle East) - 2
Isreali police clash with Palestinian protestors in the Arab section of Jerusalem. In the West Bank, protestors burn Israeli and American flags, shout pro-Saddam slogans, and signal they will be...
More info...
27564 The Joy At Guantanamo
27564 USS DANIEL JOY AT GUANTANAMO BAY NAVAL BASE
More info...
The 90's, episode 218: GLOBAL WARRING
01:29 Keven Heuer by Dee Dee Halleck. Halleck interviews 19-year-old U.S. Marine Keven Heuer while in a plane taking him to the Persian Gulf. I'm going over there. I may die. You have to prepare ...
More info...
---