Your search for "Two-toned" returned 4591 results

Preview Unavailable
Fashions; Shoe
Brooklyn, NY shoe fashion show; CU evening shoes; CU walking shoes; two-tone CU; CU straps;
More info...
Archival oil drilling in Saudi desert
Sepia toned Archival footage of Saudi military on horseback BW archival footage of early oil well in desert, color shot of men working on oil well and cu drill turning, archival color footage of ...
More info...
ONE HALF BRUNETTE, ONE HALF BLONDE BOY
A strange malady divides three-year-old Wilford Price's coloring down the middle of his body with one side being blue-eyed blonde and the other side brown-eyed brunette. Even Wilford is mystified a...
More info...
Parrotfish
Female Sheephead Parrotfish being cleaned by Bluestreak Cleaner Wrasse, surrounded by schools of Scalefin Anthias and Chocolatedip Chromis, Baa Atoll, The Maldives
More info...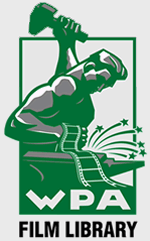 Preview Unavailable
Interior of 1950s Car
Car insert - interior front seat Tilt down over two-tone vinyl upholstery
More info...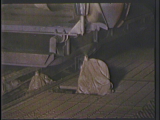 AUTOMOTIVE
PAINT SHOP, CARS PAINTED. TWO-TONE CAR.
More info...
close up young glamorous woman model in feather hat poses for camera in early century fashion - early two tone color - against black background - style, fashion, costume , period dress
More info...
16mm: TRL hip bus car POV two lane road - sep...
Star shot ** TRL hip bus car POV two lane road - sepia tone * Rollerblading, bus Europe road trip tour, sleeping, driving, antics, wipeouts, crashes, good rail, bowl, ramp runs, US sites,...
More info...
Preview Unavailable
JIMMY CARTER
BARS AND TONE AND TWO SHOT BARBARA WALTERS INTV/W FORMER PRESIDENT JIMMY CARTER. CI: PERSONALITIES: CARTER, JIMMY.
More info...
Asian woman writing her diary
25 year old Asian woman writing in her diary, sitting on park bench in the autumn
More info...
ITALY: Missoni menswear show opens in gloom ...
MILAN, ITALY (JANUARY 13, 2013) (REUTERS) **CONTAINS FLASH PHOTOGRAPHY** MALE MODEL WALKS DOWN CATWALK WEARING THREE-QUARTER LENGTH BROWN COAT OVER GREY-TONED SUIT AND JUMPER AND CARRYING BAG SPO...
More info...
A two-tone painted A-4 missile lifts off duri...
German ballistic missile A-4 painted in two tones is launched during tests in Peenemunde, Germany. A-4 missile on a launch pad amidst snow. Missile attached to the launch tower with a line. Puf...
More info...
---