Your search for "color footage of ww2 battles" returned 492 results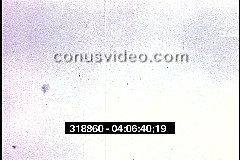 WORLD WAR II: FIGHTING IN NORTH AFRICA (1942)...
color silent film, 1942. The Front in North Africa: Algeria, Tunisia. Exact dates of filming unknown. cont..
More info...
Iwo Jima Battle Rages
WS shows medics carrying a wounded Marine on a stretcher during battle. Vivid combat footage shows exploding shells, a Marine standing and firing his rifle, another on the ground firing a machine...
More info...

World War Two Bombers
World War Two Bombers
More info...
Preview Unavailable
KISSINGER ACTION BIOGRAPHY DOCUMENTARY
1140 SIL. & SOF / MAG (FTG CKED 08/07 NOW 1035') FTG FOR HENRY KISSINGER DOCUMENTARY. COLOR FOOTAGE FROM VIETNAM, SHOWING WOUNDED US SOLDIERS BEING EVACUATED FROM BATTLE ZONE, FIGHTING IN J...
More info...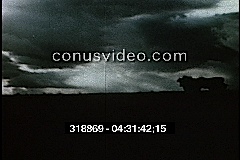 WORLD WAR II: FIGHTING IN NORTH AFRICA (1942...
The battle of Tebourba, night patrols have revealed the existence of a Nazi panzer column in a valley southeast of the town. At dawn tanks deploy for battle. Excellent tank battle footage!
More info...
Invading Iwo Jima
Dramatic footage that shows the invasion of Iwo Jima by Marines includes shots of landing craft in water, Marines running ashore and Marines getting a foothold on a rocky beach. A leatherneck's he...
More info...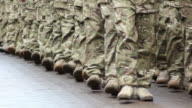 Army Soldiers Marching towards camera - HD & PAL
Stock video clip footage of Army soldiers marching in a parade - depth of field
More info...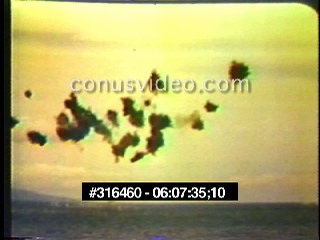 WORLD WAR II: THE BATTLE OF MIDWAY PT. 2 (1942)
Color film, 1942 The Battle of Midway, between the US and Japan took place June 4-7, 1942.
More info...
Graphic Iwo Jima Combat
Assorted harrowing Iwo Jima combat footage includes CUs of a bloody Marine receiving treatment from medics in the field. Quick shots show Marines loading artillery, weapons firing, soldiers runni...
More info...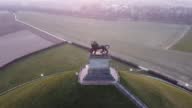 Lion's Mound in Belgium throws light upon cou...
WALLONIA, BELGIUM - MARCH 21: The Lion's Mound, which is the symbol of the Battle of Waterloo, the last Battle of Napoleon in 1815, near the Belgian capital Brussels, has been standing for nea...
More info...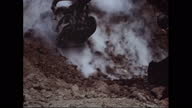 Iwo Jima occupied by US army
aerial view of Iwo Jima / graveyard of US marines / construction of airfield / P-51 Mustangs at airfield
More info...
Medics Attend To Wounded On Iwo
0Dramatic combat footage from the invasion of Iwo Jima shows medics caring for and evacuating wounded Marines. Two medics turn over an injured soldier on the beach. Another treats a wounded Marine....
More info...
---