Your search for "carole lombard" returned 386 results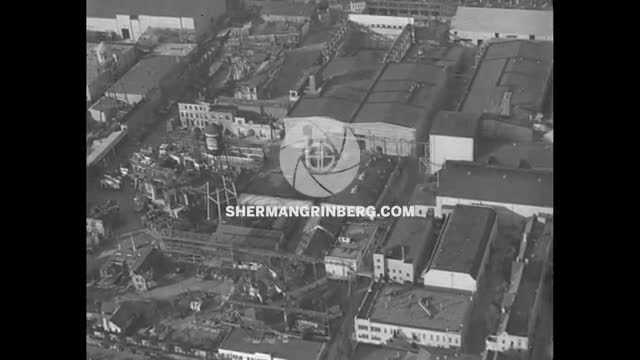 Paramount
In 1936, Adolph Zukor begins the second quarter century of his career in motion pictures
More info...
(HZ) US Palm Springs Growth
Hollywood's desert oasis is booming once more
More info...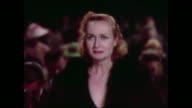 1937 Formally dressed audience bow their head...
More info...
LAUNCH OF US SHIP 'CAROLE' ( aka MOVIE STAR K...
Unused / unissued material - dates and locations unclear or unknown. United States of America. M/S of the actress Carole Lombard (before her death) collecting pieces of paper from crowd. ...
More info...
22340 Combat America
22340 COMBAT AMERICA - WWII , Clark Gable , Bob Hope
More info...
PEOPLE NOW
/n00:00:00:00 intv Lee, who has made more than 160 movies, new movie is Return of Captain Invincible // intv artist ab career, incl 2:1 stills of his work // intv author of 82 bokos, mostly ab ...
More info...
1935
Part 1 of 2 - b&w - w/ sound - Carole Lombard and James Stewart - Stewart kisses Lombard - romantic scene - they talk - kitchen scene - they eat at table - Lombard tells Stewart to ask his boss fo...
More info...
Preview Unavailable
MOVIETONE'S WAR TIME NEWS - REPORTED BY LESLI...
ISSUE_NO = 766A NO_OF_ITEMS = 4 DESCRIPTION : IN MEMORY OF A STAR - In memory of Carole Lombard, Irene Dunne launches a liberty ship bearing her name. Also at the launch were Carole's...
More info...
San Francisco
Nice look at San Francisco in the early 1970's featuring Chinatown strip clubs Fisherman's Wharf and excellent shots of cars driving down Lombard Street GV street in San Francisco's China Town ...
More info...
Preview Unavailable
Squirrel Scares Lady, Hallelujah
A squirrel climbs on a woman (Carole Lombard) in bed, scaring her. Clip opens with shot of children's chorus singing Battle Hymn of the Republic. FIC - 1937 - CLR
More info...
Robert Montgomery, Clark Gable and Irene Dun...
Launch of the victory ship 'Carol Lombard' to honor the movie star Carol Lombard. Lombard died in the line of duty. A flashback shows the actress Carol Lombard signing autographs for the people. Th...
More info...
Starlets Support War Effort
Two shots of Hedy Lamar and other actresses dressed as nurses raising money for the Red Cross in a movie theater lobby. Followed by several shots of Hedy Lamarr and other actresses at an outdoor wa...
More info...
---