Your search for "1980s montage" returned 1927 results
Cycling for London, 1983, part 7 - montage ...
Clip 7 from info-film about cycling in London 1983. A Parallax Pictures Production for the GLC. This film explores the history of cycling in London and the GLC's plans to improve the experience of...
More info...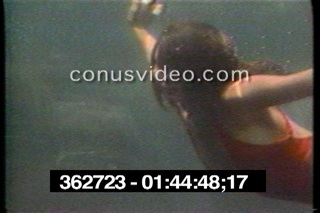 EARLY 1980'S FEMALE SWIMSUIT FASHION
GREAT VINTAGE REPORT ON SWIMSUIT FASHIONS FOR GIRLS AND WOMEN IN THE EARLY 80'S. SHOWS NOT ONLY SWIMSUIT FASHION BUT THE HAIR OF THE TIMES!
More info...

Preview Unavailable
DN-RLB-083 Beta SP
CONVERSATIONS WITH DEAF TEENAGERS
More info...
Preview Unavailable
Carnival Rides Montage
Pretty, mostly abstract montage of carnival rides shot during both day and night. Some dissolves and multiple exposures. DOC - 1970's/1980's - CLR
More info...
Beta SP: 1980 - 1990's computer graphics comm...
1980 - 1990's computer graphics commercial montage Domecq logo, GE Halogen lamps, Minolta, Toyo tires, 2000 Sunbird, Asamex Archival Commercials DR0877 stock footage Beta SP
More info...
Times Square in the 1980s
Close-up of Sony TV in Times Square; zoom out to reveal busy street at night. Close-up of sign that says YOU ARE HERE, 42ND ST / BROADWAY. Close-up of screen with illuminated red apple. Close-up ...
More info...
1980s
TV commercial - montage stylish women work in restaurant - made up of very short cuts - rapid style editing - edits - One-Cal Cola - diet soda - low calorie beverage - 1980s ad
More info...
26574a Land Of The Free
26574a WWII ERA DODGE BROTHERS AMERICAN PATRIOTIC FILM "LAND OF THE FREE"
More info...

Preview Unavailable
1980s NEWS
MONTAGE 1980s EVENTS
More info...
Travelogue of Hawaii State in Pacific Ocean.
1980s travelogue of Hawaii State and also scenes from a few mainland U.S. locations. Map of Hawaii. Pictures show people and sites located in Hawaii. People gathered on a sunny beach in Hawaii sunb...
More info...
Preview Unavailable
TELEVISION'S VAST WASTELAND
09:58:35:27. PARTIAL JEFF GREENFIELD CS ON TELEVISION'S "VAST WASTELAND". MONTAGE OF CLIPS FROM A WIDE VARIETY OF TELEVISION PROGRAMS FROM THE 1950'S - 1980'S. CU PHOTO OF FEDERAL COMMUNICATIONS CO...
More info...

1982 People roller skating at disco roller rink
More info...
---