Your search for "burton holmes" returned 30 results
France. Alsace. The Alsatian headgears
TF1 News (Private - August 1982 ->)
More info...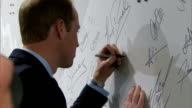 Prince William Meet England Women's Football ...
CLEAN: interior shots of Prince William, Duke of Cambridge signing a wall at St George's Park and close up shots of his and Kelly Holmes' signatures on May 20, 2015 in Burton-upon-Trent, United...
More info...
[The movies of cinema waited for the beginnin...
TF1 News (Private - August 1982 ->)
More info...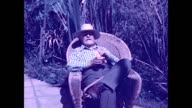 Burton Holmes Kodak Film
Burton Holmes, who coined the phrase "Travelogue" sits in a wicker chair and cracks open a package of 16mm Kodachrome film. Taken at the ranch home of screen legend Leo Carrillo.
More info...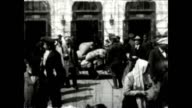 Irkutsk Railway Station
Travelogue film by Burton Holmes of the Irkutsk Station. This was part of his journey along the Trans-Siberian Railway.
More info...
Cinema - taken out of "Batman begins"
TF1 News (Private - August 1982 ->)
More info...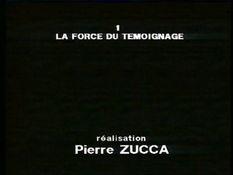 The Strength of the testimony
Ina Productions
More info...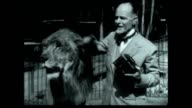 Burton Holmes and Leo at Jungleland
Travelogue adventurer Burton Holmes takes a moment with Leo The MGM Lion. The reel also had the name Jackie the Lion. Jungleland USA is the current location of the Thousand Oaks Civic Center.
More info...

B/W 1933 Chrysler Motors building at Chicago ...
More info...
Peking Archival
Busy crowded street in Peking by Travelogue Pioneer Burton Holmes
More info...

Religious procession in street
Catholic procession on street / Appears to be part of the Passion Play, which was enacted in Oberammergau that year / Burton Holmes in feathered cap carrying a photography flash talking to man as ...
More info...

People in traditional Bavarian clothing
Pan across row of young adults and children in feathered hats smiling at camera / Burton Holmes holding young blonde child wearing lederhosen and waving child's hand at camera on street / Pair of b...
More info...
---