Your search for "black golf club" returned 568 results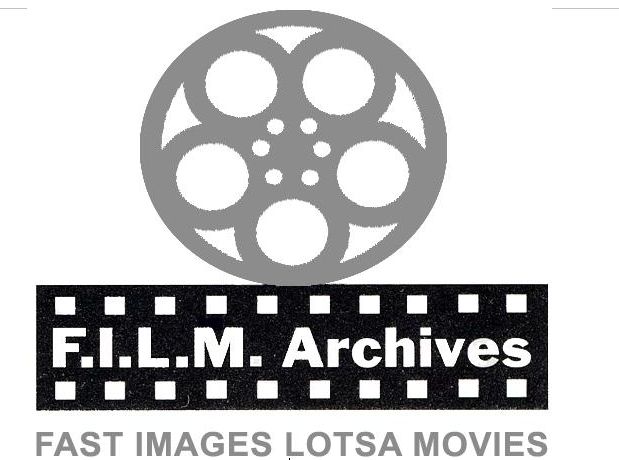 Preview Unavailable
Clinton - The Final Days; 04/00
Wacky and humorous video parody of Bill Clinton's final days as a "lame duck" in the White House as President - appearances by Joe Lockhart; Helen Thomas; Hillary Clinton; Kevin Spacey; Henry H. Sh...
More info...
News Clip: Layman & Company Library Tapes #004
Video footage from the KXAS-TV/NBC station in Fort Worth, Texas.
More info...

Preview Unavailable
1930s NEWSREELS
SCENES FROM BLACK COUNTRY CLUB IN WESTFIELD, NEW JERSEY. WOMEN GOLFING. COUNTRY'S ONLY BLACK COUNTRY CLUB AT THE TIME. MEN GOLFING
More info...
Preview Unavailable
white house - president bill clinton goes gol...
president bill clinton plays golf with hugh and tony rodham and la producer danny thomason at black rock country club, hagerstown, maryland.
More info...
Carling World Golf
LS of George Knudson playing golf, hitting from rough towards green, pulling shot into deep rough near green. Shot of Knudson finding his ball and running towards rough from where he hits ball on...
More info...
3315 Home Movies
3315 Home Movies
More info...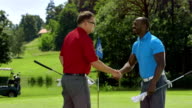 MS DS Male Golfers Shaking Hands
HD1080p: MEDIUM DOLLY shot of a male golfer taking off his golf driver cap and shaking hands with an African descent co-player.
More info...
Pinehurst
Pinehurst. A visit to the golfing town of Pinehurst, North Carolina in 1938. Pinehurst Village Chapel Church, The Pinehurst Theatre, many cars on village streets, houses, mansions and residenc...
More info...
Earth Rotating And Crashes Being Hit By A Gol...
Land, 3D, Africa, America, Animation, Astronomy, Background, Black, Cartography, Close up, Color, Continent, Cosmos, Crash, Earth, Environment, Europe, Evening, Explode, Explosio...
More info...
OBAMA/GOLF
00:00:00:00 15:39:57 WS UNID man walking carrying golf clubs to black SUV surrounded by four UNID men, puts clubs into trunk of SUV // 15:40:13 WS Obama walks outside, obstructed by car // 15:40:...
More info...
Preview Unavailable
Women's Golf Tournament
Newsreel coverage of a women's golf tournament in Augusta, Georgia. Famous and not so famous names, including Babe Didrikson Zaharias, swing their clubs and pose for cameras. Good shots of fans,...
More info...
Pathe
Rosie the elephant shows golfing prowess
More info...
---