Your search for "1996 Utah Dashcam" returned 2 results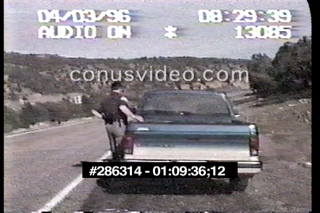 WILD TURKEY LANDS ON COPS HOOD 1996
A TROOPER STOPS A CAR FOR SPEEDING. AS HE TALKS TO THE DRIVER, THE TURKEY JUMPS IN THE BACK OF HIS TRUCK. THE TURKEY THEN FLIES TO THE CRUISER AND PERCHES ITSELF ON IT.
More info...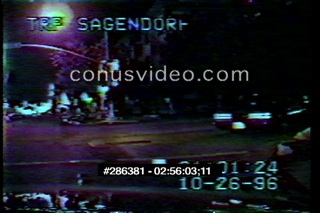 TROOPER SHOOTS NERVOUS FRONT PASSENGER (1996)
TROOPERS PULL OVER SUSPECT AND PASSENGERS IN VEHICLE AND THEY ALL SEEM A BIT NERVOUS AND ARE MOVING A LOT IN THE FRONT SEAT LIKE THEY ARE HIDING SOMETHING. THEY HAVE A HUNCH THAT THE FRONT PASSENG...
More info...
---