Your search for "1980s fashion" returned 4967 results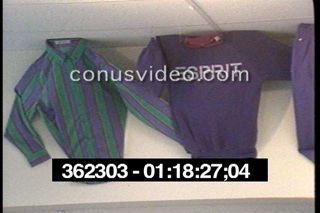 1980'S WOMEN'S FASHION STORE / TANNING BOOTH...
WARNING: CONUS CANNOT LICENSE MUSIC!! EXCELLENT FILE OR B-ROLL OF A STORE CALLED "HAUTE STUFF" - A VERY CHIC EXERCISE CLOTHING STORE FOR WOMEN FROM 1982.
More info...

Preview Unavailable
EBC-265 Beta SP
GREAT AMERICANS: ABRAHAM LINCOLN (Second Edition)
More info...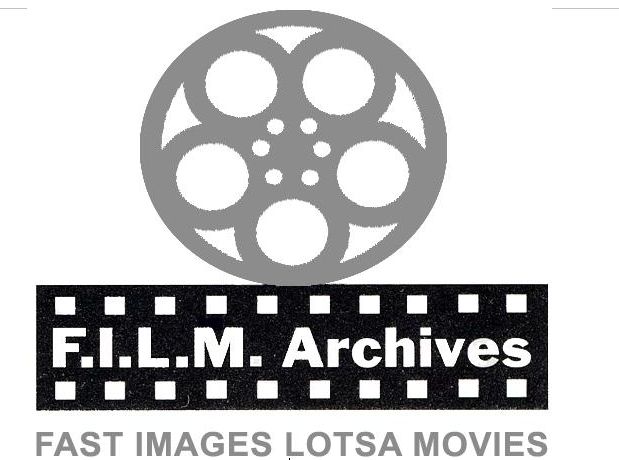 Preview Unavailable
Various Subjects
1960S-1980S FASHION +
More info...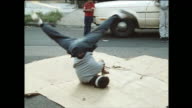 Breakdancing block party in a New York front ...
Sequence showing a group of teenage boys competing in an outdoor block party breakdancing battle. Boys perform breakdancing moves on a cardboard mat, another scratches vinyl records on decks and a...
More info...
MEN'S SUIT FASHIONS
Two men modeling 1983 suit fashions including business suits and sport coats.
More info...
53614b Yesterdays Newsreel 1936 Fashion Of Th...
53614b YESTERDAY'S NEWSREEL HOWARD HUGHES & SPRUCE GOOSE FLIGHT DUNKIRK SIKORSKY S-42
More info...

Preview Unavailable
FASHION & BEAUTY
MONTAGE OF FASHION SHOW, 1980S
More info...
Culture Club
Interview with Shop Girl Re: 1980s Fashion
More info...
1980s
fashion show - models on runway, emcee describes dresses, audience shots, waiters
More info...
Preview Unavailable
Fashion Show
Shots from an Elizabethan style fashion show. Good shots of media and people in the audience - woman with large sunglasses, distinguished looking guests and man with medium length hair. DOC/WA -...
More info...
(SUMMER AND BEACH FASHIONS FOR THE 1980s)
Unused / unissued material - Colour material. Various shots of men and women models parading down the catwalk at a fashion show. They are showing off lightweight designs for summer and beach wea...
More info...
Michael Jackson and breakdancing, 1980s
FOOTAGE OF MICHAEL JACKSON PERFORMING REQUIRES RIGHTS CLEARANCE. Clip features Michael Jackson in press conference and on stage; CU shots of feet dancing, moonwalking. Michael Jackson moonwalking....
More info...
---