Your search for "moscow conference foreign ministers" returned 1891 results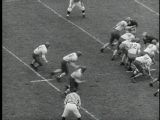 1940s NEWSREELS
CORDELL HULLS SITS ALONGSIDE SOVIET UNION'S FOREIGN MINISTER MOLOTOV AT MOSCOW CONFERENCE.
More info...
55684 Official Film Newsthrill Photo Fun
55684 OFFICIAL FILMS NEWSREEL 1941 VOL. II PEACETIME USA BEFORE WORLD WAR II
More info...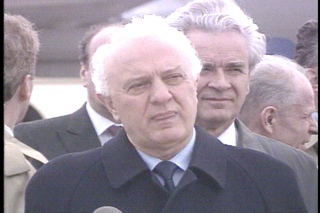 LITHUANIA
TALKS HAVE BEGUN IN MOSCOW -- BETWEEN LITHUANIAN OFFICIALS AND SOME TOP AIDES TO MIKHAIL GORBACHEV. IT S A SIGN THAT THE TWO SIDES ARE TRYING TO EASE TENSIONS RESULTING FROM LITHUANIA'S INDEPENDEN...
More info...
Meeting of ministers of Foreign Affairs of th...
Moscow Foreign Ministers Conference from December 16 to December 26 : meeting of ministers of Foreign Affairs of the USSR, the USA and United Kingdom. Molotov, Vyshinsky, Malik, the American Se...
More info...

Preview Unavailable
DN-LB-086 Beta SP
UNIVERSAL OUTTAKES (Moscow)
More info...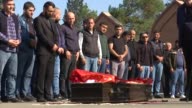 Funeral held for Azerbaijani victim of Ganja ...
GANJA, AZERBAIJAN - OCTOBER 13:Hundreds of Azerbaijanis gathered on Tuesday (Oct. 13) in Ganja to bid their last farewell to a victim of Armenia's missile attack. 28-year-old Gunay Zahid Aliyeva,...
More info...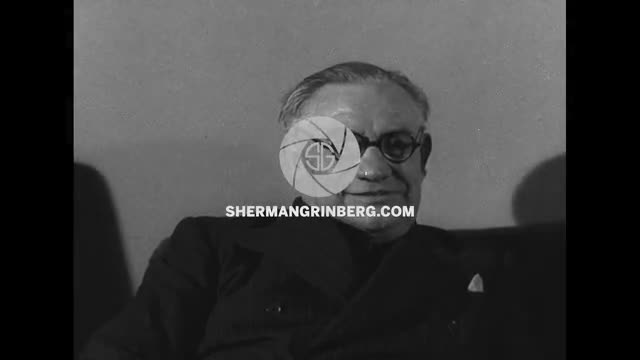 Paramount
Post World War II Council of Foreign Ministers meets in Moscow
More info...
Preview Unavailable
Moscow Conference, 1943
During WWII, U.S., Britain and U.S.S.R. meet in Moscow to discuss war aims. Anastas Mikoyan, Cordell Hull (?) and others sign documents. CU of small flags of the three countries sitting on a tab...
More info...
Fireworks in Red Square. Tehran, Iran, conf...
A crowd enjoys fireworks in Red Square, Moscow, Soviet Union, at night. Past events show Soviet Premier Joseph Stalin, U.S. President Franklin D. Roosevelt and Prime Minister Winston Churchill...
More info...
CLINTON MOSCOW POOL TAPE
More info...
Preview Unavailable
SOVIET UNION COUP / GENSCHER NEWS CONFERENCE
13:54:00 ITALIAN FOREIGN MINISTER IN MOSCOW, GIANNI DIMICHELIS 59:10 GENSCHER NEWS CONFERENCE IN MOSCOW 14:13:39 RUSSIAN JEWS CELEBRATE ROSH HASHANA /
More info...
Preview Unavailable
History of Nazi Germany Part 1, 2, 3
01:59:42:25>>>B/W 1937 ZOOM IN from book on table, entitled The Rise and Fall of the Third Reich: A History of Nazi Germany by William L. Shirer. Germany, 1937. VS Nazi youth blowing long horns, ...
More info...
---