Your search for "blond jean harlow" returned 4 results
Preview Unavailable
Entertainment: Blondes Exhibition - Blondes E...
TAPE: EF03/0201 IN_TIME: 21:23:41 DURATION: 6:12 SOURCES: APTN RESTRICTIONS: DATELINE: London, 5th March 2003 PLEASE NOTE: Images must be credited as follows: 'By Courtesy of the National Portrai...
More info...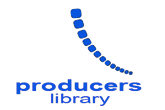 b&w - Jean Harlow "blonde bombshell" steps up to microphone and speaks - "thanks Mr. Hughes" - Harlow in scene from movie - Harlow plays golf
More info...
Preview Unavailable
Mode music music mode: 2eme left
Programme on the correlation mode - music from the beginning of the 60s: mods, yeye, hippies, reggae, punks. Interviews of Gonzague SAINT BRIS, Mick JAGGER (enormous influence of Rolling Stone...
More info...

Preview Unavailable
MUSICAL FEATURES
ALICE FAYE - HOLD YOUR MAN ALICE FAYE AS PLATNIUM BLONDE DOES JEAN HARLOW IMPRESSION SINGS " HOLD yOUR mAN "
More info...
---