Your search for "madison avenue advertising" returned 84 results

Preview Unavailable
1970S TELEVISION SHOWS
The following is a list of the David Susskind Shows inventory which is currently housed in an off-site facility. These listed programs HAVE NOT BEEN INSPECTED thus we cannot guarantee the existence...
More info...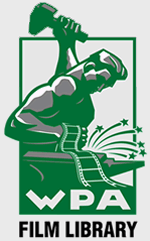 Preview Unavailable
BACK OF THE BOOK The topic is the alleged rem...
WETA BACK OF THE BOOK IN 22 14 05-WETA credit/funding credit/open to shot of host Susan Stamberg and panel introduce the focus on media reviewing and discussion of popular culture The topic i...
More info...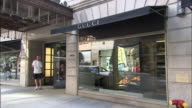 WS, Customer leaving Gucci store, Madison A...
More info...
ORANGE COW "WOW" - 1955
On the streets of New York orange-hued cows trot to a photo op with lovely models as part of a Madison Avenue ad campaign to publicize a brand of orange juice distributed by dairies.
More info...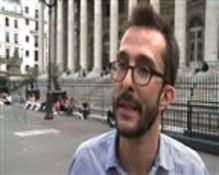 Fusion Publicisis/Omnicom: an "unequalled mas...
AFP Video
More info...
BRITISH EXPORTS TO USA
Unissued / Unused material. British exports (round up of British goods on sale in America). New York, America (USA). MS pan down from name (Regal) above shop to shop window, showing displ...
More info...
Preview Unavailable
02/16/71 C0016204 - COLOR NEW YORK : NAD...
02/16/71 C0016204 - COLOR NEW YORK : NADER BIDS MADISON AVENUE ADVERTISERS: "COMMIT THE TRUTH MORE OFTEN": NXC 44128 "NADER" SHOWS: MCU RALPH NADER AND BESS MYERSON GRANT: MCU PRESS: CU ...
More info...
CIO Labor Union members march, in protest, ...
Various views of 60 thousand Labor union members of the Congress of Industrial Organizations (CIO) as they parade on 8th Avenue in Manhattan, New York City, in a march to Madison Square Garden, ...
More info...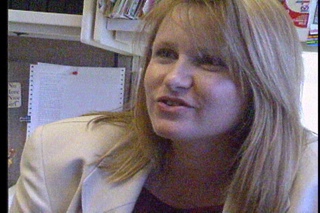 USING MEN IN ADVERTISING (4/20/1994)
A NEW TREND OF USING THE OLD "SEX SELLS" THEORY WITH MALE MODELS.
More info...

Preview Unavailable
AFP-1A 16mmVTM-1A Beta SP
FROM HORSECAR TO SUBWAY IN N.Y.C.
More info...
1985 Midtown Manhattan Office Buildings
New York City - Midtown Manhattan - high angle down to NYC office buildings and street - Madison Avenue and East 54th Street - Advertising Agencies - light traffic - construction site
More info...
MONTAGE NYC NEWS AGENCIES - 1960s
Montage of Madison Avenue's news agencies. The Herald Tribune's editorial staff.
More info...
---