Your search for "Berlin barb wire" returned 615 results
Pathe
British troops at West Berlin's Haus des Rundfunks radio station
More info...
Preview Unavailable
Berliners Escape To West
Shots of patrolling East German border guards intercut with East Germans running through barbed wire towards freedom. A young woman briefly gets tangled in barbed wire as she flees. Later, looking...
More info...
REBUILDING PART OF BERLIN WALL
Berlin, Germany. German commentary, documentation on file. V.S. Near the Reichstag in Berlin the East German soldiers going about the building of a better wall of prefabricated parts. The o...
More info...
Beta SP: Archival b&w East Berlin Wall goes u...
Archival b&w East Berlin Wall goes up people try to slip under barbed wires children separated sign shows Russian Zone Lindberg JFK Hindenberg Depression Berlin Wall 1704 stock footage Beta SP
More info...

Preview Unavailable
DN-B-267 Beta SP (Vol. 39, Rel. 92 only)
News Highlights of 1961 - Berlin Wall
More info...

B/W 1961 people helping others escape thru ba...
More info...
45654 Berlin Test For The West
45654 HISTORY OF WEST BERLIN FROM END OF THIRD REICH TO BERLIN WALL "BERLIN: TEST FOR THE WEST"
More info...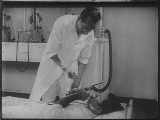 COMMUNISM & RUSSIA
BERLIN WALL, BARBED WIRE ENTANGLEMENT, SOLDIERS GUARD BERLIN WALL
More info...
Escape from East Berlin
In East Berlin, a man ducks and crawls under barbed wire while the Berlin Wall is under construction. He runs toward West Berlin, smiling.
More info...
Freight yard for Jewish deportation, Berlin,...
Scenes from a tunnel and freight yard with a voice-over reading excerpts from the experience of Jewish deportees. Footage from inside a freight carriage showing the walls, doors and barbed wire. 1...
More info...
1948 East German blockade
b&w newsreel - East German blockade - refugees await processing - families - Berlin Airlift - people board plane - plane takes off - people at railroad station - troops build Berlin Wall - unroll b...
More info...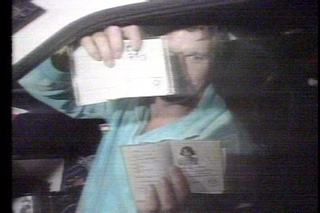 EAST BERLIN BORDERS
NOW THAT THE WALL IS DOWN BETWEEN EAST AND WEST BERLIN, THERE WILL BE SOME WORK TO DO TO MAKE THINGS TRULY FREE.
More info...
---