Your search for "cadillac fins" returned 31 results
PINK CADILLAC PASTOR
More info...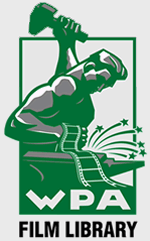 Preview Unavailable
The Visual History of Cars: Cadillac - 1950s
Everything you ever wanted to know about Cadillacs 1950s Cadillac Eldorado MS Cadillac Eldorado making a turn and driving toward camera Low angle MCU tail fin MS Eldorado parked in front of hous...
More info...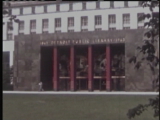 NORTH AMERICA
CADILLAC WITH TAIL FINS AT AUTO SHOW. CARS SPINNING AT AUTO SHOW IN DETROIT
More info...
Outside Nation of Islam Convention - HD
Women of the Nation of Islam arrive in a Cadillac for the beginning of a convention in Chicago. A contingent of Chicago policemen is on hand, including a motorcycle cop. Attendees line up outside ...
More info...
2018 Cadillac CTS-V Glacier Metallic Edition ...
WS Cadillac revolving on turntable / CU wall sign; ZO - WS car revolving on turntable / WS HA looking down on hood / CU front end / CU headlight / MS steering wheel, dashboard, and inner front do...
More info...
News Reel footage from around the world
Circa 1950's. LS Capitol Bldg., street scenes with automobiles of the times, cars lined up in parking lot, a Cadillac De Ville sedan with the large fin tails enters a garage and drives down and...
More info...
Preview Unavailable
JAPAN NOSTALGIA / 1950'S / AMERICAN CAR FACTO...
COVER FTG AND INTV FOR A STORY ON JAPANESE NOSTALGIA FOR 1950'S AMERICANA. 00:00:00:01 TWO SHOT OF BRIAN ROONEY AND RICHARD FEDORUK WALKING THROUGH AN ATOMIC MOTORS AUTOMOBILE DEALER LOT. OUTDOOR ...
More info...
1988
dream cars - car - automobile - automobiles - 1950's - cu wheel - fins - Cadillac - BelAir - Bel Air - fender - car show - pastel colors - taillights - tail lights - pink - high angle pan of ...
More info...
50854 Honolulu
50854 HONOLULU HAWAII 1950s TRAVELOGUE MOVIE "PROFILE OF DEMOCRACY" HAWAIIAN ISLANDS
More info...

Preview Unavailable
PA-1273 Beta SP; PA-0778 Digibeta
Design for Dreaming
More info...
Old Cadillac At Old Gas Station
Red, Land, United States, rural, Temperate, Topside, Aladdin, north america, united states, Wyoming, Antique, Bumper, Car, Chrome, Classic, Fender, Fin, Gas, Grill, Historic, Pu...
More info...
Gas Stations
Gas Stations TLS of a 1952 Pontiac pulling into a busy Boron gas/service station TLS of a '53 Mercury and '49 Cadillac under the terracotta canopy at a Shell station MS gas pump reading Richfie...
More info...
---