Your search for "boomerang throw" returned 158 results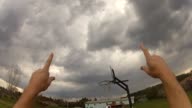 World record boomerang throw into basketball ...
This is the first person to ever throw a boomerang into a basketball hoop. Vic, owner of BoomerangsbyVic, shows us here how he does it. After several attempts he finally nails it. The boomerang s...
More info...

Preview Unavailable
1950s TV SHOW
NATIVES. ABORIGINES, BUSHMEN. PAINTED WITH TATTOOS. AUSTRALIA. TRIBESMEN, MAKING BOOMERANGS. MAN THROWS BOOMERANG, COMES BACK TO HIM
More info...
News Clip: Boomerang
Video footage from the KXAS-TV/NBC station in Fort Worth, Texas, to accompany a news story about three people throwing boomerangs in front of Dallas City Hall. One person has an egg knocked off h...
More info...
Southern Crossways - Sydney
Southern Crossways - Sydney. A tour of Sydney, Australia in the late 1930s.. 1930s, Australia, Sydney, aerial Sydney Harbour and Sydney cityscape, harbor, Sydney Harbour Bridge under construc...
More info...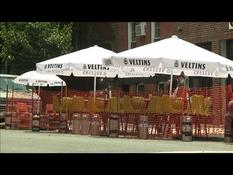 New York: restaurateurs react to the postpone...
Others
More info...
JUST PRIMITIVE!
Titles read: "Just Primitive! (The tale of a Boomerang.) Australia. Several shots of Aboriginals in a forest. One of them selects a tree and chops a piece of wood from it. We see him carvin...
More info...

Preview Unavailable
AFP-19-ON 16mmVTM-19-ON Beta SP
CAMPUS ROMEOS
More info...
Preview Unavailable
BOOMERANGS
ORIG. COLOR 800 SOF / MAG. INTVW. W / YOUNG MAN IN PARK, WHO TELLS OF MAKING BOOMER- ANGS, HOW HE DOES IT, WHY, ETC. GIVES DEMO OF HOW TO USE THEM. INTVW. W / SECOND YOUNG MAN, WHO TELLS HISTO...
More info...
49194 Port O Call Southern Cross Ways Sydney
49194 1930s SYDNEY AUSTRALIA TRAVELOGUE FILM " SOUTHERN CROSS WAYS"
More info...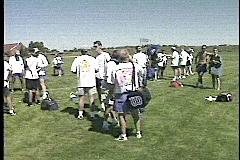 KIK/BOOMERANG FESTIVAL (08/19/1995)
MINNEAPOLIS AND ST. PAUL ARE THE SITE OF THE NATIONAL BOOMERANG CHAMPIONSHIPS THIS YEAR.. AND MINNESOTANS ARE MAKING THE BEST OUT OF IT.COMPETITIONS WILL RANGE FROM RECORD TIME IN THE AIR AND LONG...
More info...
Beta SP: Dx man throws boomerangs
People Unusual Dx man throws boomerangs HMC#1 stock footage Beta SP
More info...
Preview Unavailable
Boomerang Toss
Tourists throwing boomerangs, and a dog running after them. DOC/WA - 1950's - CLR
More info...
---