Your search for "circus parade" returned 1410 results
Preview Unavailable
CIRCUS IN TOWN
ORIG. COLOR 450 SOF. MAG. CUT STORY-CIRCUS BANDKS, ELEPHANTS, CLOWNS, ETC. PARADE DOWN STREET. MORE OF PARADE MOVING ALONG CENTRAL PARK. VS CLOWNS CLOWNING WITH KIDS. CI: ENTERTAINMENT: CIRCUS. ...
More info...
1964 Circus World Trailer
Circus World - 1964 - drama - letterbox trailer John Wayne, Rita Hayworth Claudia Cardinale, John Smith, Lloyd Nolan circus big top - ring master - wild west show - circus boat sinks - explosion...
More info...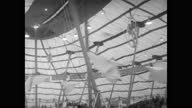 Let's Go to the Circus - part 6 of 14. From r...
1940s: horses leave circus tent. Lady on skates in circus ring. Artists wait to perform. Human butterflies in circus act
More info...
Selected Originals - CIRCUS TIME! (aka QUEEN ...
Selected originals (offcuts, selected scenes, out-takes, rushes) for story 'Circus Time!' - 52/103. Material for Newsreel Story - extra shots. Olympia, London. Bertram Mills' Circus. ...
More info...
Hill's Society Circus
Hill's Society Circus. Amateur films of a small traveling circus in the U.S. in the 1930's. circus, ringmaster on horseback in carnival midway, marching band tuba ponies, elephant, parade into ...
More info...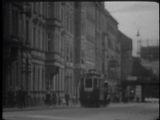 EUROPE
WAITING FOR CIRCUS PARADE.
More info...
Vintage scenes of the Ringling Brothers Barnu...
Montage of vintage scenes showing the Ringling Brothers Barnum and Bailey circus in the United States. Circus tents being erected. Circus train in background with Barnum Bailey lettering seen on it...
More info...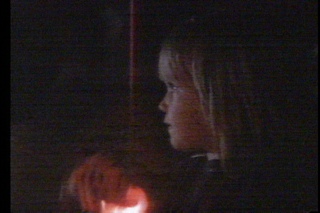 CIRCUS PROTEST
ANIMAL LOVERS WEREN'T ONLY INSIDE THE RINGLING BROTHERS, BARNUM AND BAILEY CIRCUS TENT TODAY, IN ST. PETERSBURG FLORIDA. DEMONSTRATERS HANDED OUT LEAFLETS TO CIRCUS-GOERS OUTSIDE THE CIRCUS TENT...
More info...
DC: CIRCUS PARADE
More info...
EYES WIDE OPEN
Nord
More info...
Paramount
Circus performers at World Circus Festival at Paris Sports Palace
More info...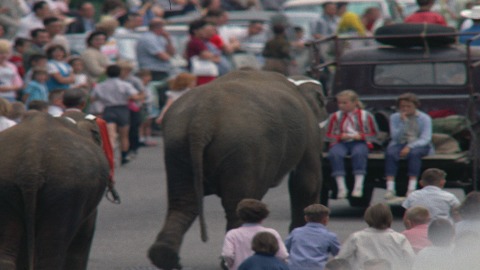 3 hommes au mille carré
Several front shots of crowd lining circus parade route, mostly children, including various views of parade, clowns, cowboys, girls, elephants, shriners, in Nelson, British Columbia.
More info...
---