Your search for "doctor with patient in bed" returned 5154 results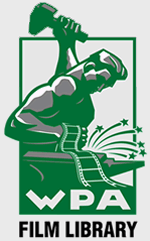 Preview Unavailable
Pregnancy: Medical footage, tests, procedures
All talent is cleared Pregnancy Medical footage tests proceduresProstaglandin induction MOS Woman holds up something probably containing prostaglandin to induce labor pregnant patient pr...
More info...
49464 His Fighting Chance
49464 ELEANOR ROOSEVELT 1949 POLIO AWARENESS FILM "HIS FIGHTING CHANCE"
More info...
1950s
b&w - United Nations World Health Organization / WHO / W.H.O. - UNICEF - vaccine - vaccination - international medical service / Doctor and nurse stand over child patient lying in bed with head ban...
More info...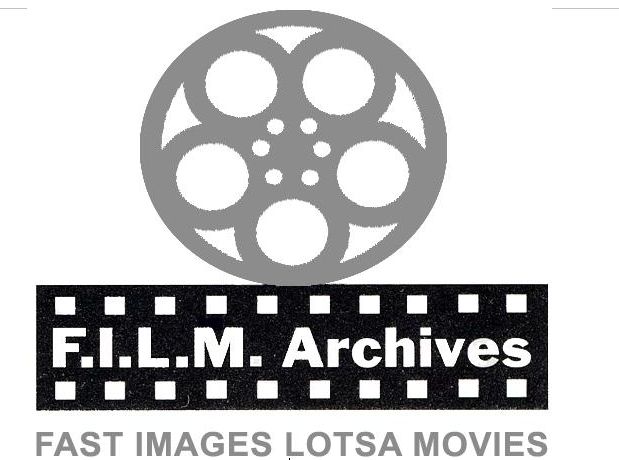 Preview Unavailable
colon cancer; 4/3/2000
doctor in white coat stands in front of diagram poster and shows it to patient (man). Instrument used in a colonoscopy- long tube on table hadnled by doctor.patient lyuing in hospital bed connected...
More info...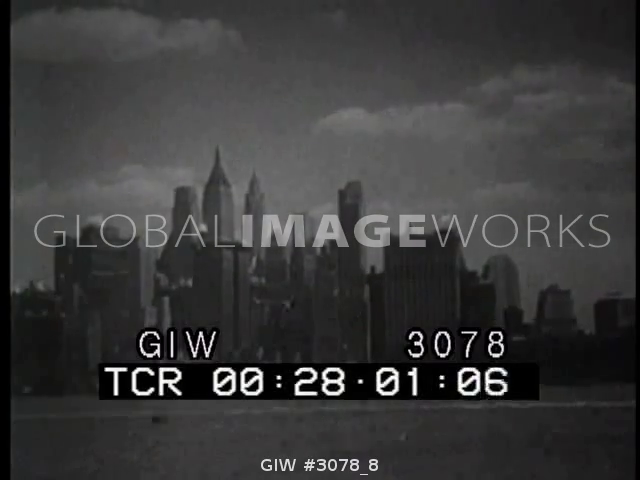 New York's busy hospitals
Various NYC scenes. Busy 5th Ave, crowds of people in streets, Macy's building, various others, hospitals. INT hospital with nurses tending patients. Various patients wards, CUs patients, CU ...
More info...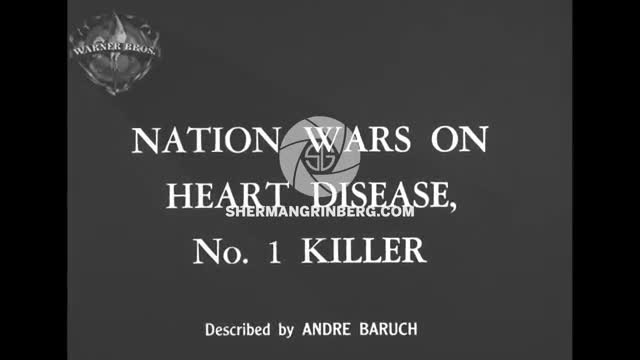 Pathe
Irvington Boarding House for children with heart disease and New York Post Graduate Hospital for heart disease patients in 1948
More info...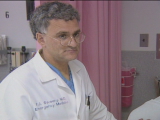 (none)
BUSY EMERGENCY ROOM WITH PATIENTS IN BEDS, NURSES CARING FOR PATIENTS. DOCTORS STANDING OVER PATIENT IN BED LOOKING AT CHART AND DISCUSSING CARE.
More info...
HOSPITAL PATIENTS, DOCTORS, AND NURSES
Nurses and doctors walk down a corridor with patients in beds. A doctor and a nurse work in an operating room. The reception desk at a hospital.
More info...
TRAIN CRASH KILLS 26
Vitry le Francois, France. Documentation on file. MS signpost saying Vitry Le Francois. MS train passing. Camera to show crash area coaches lying wrecked at side of track. GV crash area w...
More info...
HAITI CHOLERA 1010 NOVEMBER DISC 1
17:21:11:24 WS tent with fan blowing as patient lies on bed / Close ups on patients in beds / Various shots of the inside of the tent /Various shots of patients / Shot of a water spicket / Shot of ...
More info...
Preview Unavailable
Doctor's Exam In Hospital Room
A doctor enters a hospital room where a woman is undergoing labor. He sits on her bed, puts on rubber gloves, examines her. The woman breathes deeply. Shot of woman in hospital bed, with doctor ...
More info...
Australian POWs in Japanese camp receive medi...
Surgeons performing operation. Dental care. Doctors give health check up, looking at eyes, nose, ears, heartbeat. Infirmary and a patient, with flowers by his bedside, allowed a cigarette in ...
More info...
---