Your search for "kentucky car accident" returned 234 results
CHEMICAL PLANT EXPLOSION
Location: Kentucky, United States of America / USA Title reads: "Chemical Explosion: Terrific Blast Rips Kentucky Plant". GV. Chemical plant. VS. Of twisted metal in the chemical plant damag...
More info...
KENTUCKY TRAIN DERAILMENT & CHEMICAL FIRE - 2007
Aerial CUs and WS of a Bullitt County, Kentucky freight train derailment and chemical fire which sends clouds of black smoke into the air. The accident was later found to be caused by a broken bol...
More info...
Preview Unavailable
12/13/66 A0037034 KENTCKY: AIR CRASH:
12/13/66 A0037034 KENTCKY: AIR CRASH: UNCUT "AIR CRASH" SHOWS: AERIAL SHOTS OF AREA WHERE PLANE CRASHED: CARS ON ROAD: MORE AERIAL SHOTS: (SHOT 12/13/66 - 100FT) AIR ACCIDENTS - KENT...
More info...
0612dv_us_corvette_museum
Attendance increases almost 100 percent as the Corvette Museum in Kentucky allows visitors to take glimpse into the giant sinkhole that swallowed eight classic cars in February. (June 12)
More info...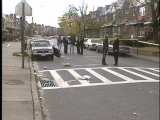 1990s NEWS
NOV 20, 1996 POLICE OFFICR HIT BY CAR ALDERTON ST AND 63 DRIVE, QUEENS, REGO PARK/FOREST HILLS -DAYTIME ACCIDENT, CAR WITH SMASHED WINDSHIELD, BLOODY MESS ON STREET, SNOWING, VICTIM'S SNEAKE...
More info...

Preview Unavailable
JL-109 16mm
A REPORT ON ROADS
More info...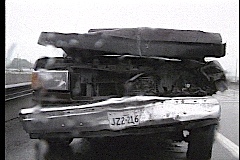 LOUISVILLE ACCIDENTS (05/01/1995)
A DAMP DAY IN LOUISVILLE LED TO SOME DENTS FOR SOME COMMUTERS. RAIN MADE STREETS AND FREEWAYS SLICK AT TIMES... CAUSING SOME FENDER BENDERS ALONG INTERSTATE 65.
More info...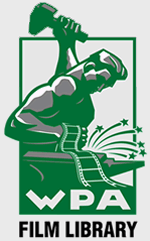 Preview Unavailable
Sports Highlights Of 1966
In 1966 new sports heroes rise and many old record fall Football Undefeated Notre Dame is the national champ High Angle Shot - The Fighting Irish marching band spelling out IRISH High Angle S...
More info...
Paramount
Aftermath of Kentucky flood in 1933
More info...
MAHONEY ARRIVAL
00:00:00:00 [Larry Mahoney, convicted in bus accident killings' DWI (Driving While Intoxicated)]--B-ROLL Mahoney walks from car to cthouse w atty. (0:00)/
More info...

FedEx truck crashes into accident scene
/ night dashcam footage of police arriving on rainy highway scene of car already wrecked on shoulder of road / police assist man / video jumps to scene across the street where we can hear audio of ...
More info...
[Miscellaneous. Marseille, a van hits two bu...
FR3 / France 3
More info...
---