Your search for "sihanouk" returned 1112 results
Preview Unavailable
SIHANOUK PRESS CONFERENCE
More info...
Preview Unavailable

Preview Unavailable
World Wrap; 5/24/1993
Sihanouk greets monks; people come out to vote
More info...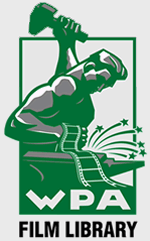 Preview Unavailable
Impeachment Hearings: House Judiciary Commit...
[01 09 23--title screen Impeachment Hearings --DUKE reintroduces debate on the CAMBODIA BOMBING ARTICLE OF IMPEACHMENT] Mr DONOHUE The time of the gentleman from Maine has expired The Chair n...
More info...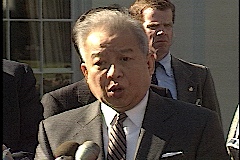 SIHANOUK VISITS WHITE HOUSE (1988)
CAMBODIAN LEADER NORODOM SIHANOUK TALKS WITH REPORTERS OUTSIDE THE WHITE HOUSE FOLLOWING A MEETING WITH PRESIDENT REAGAN.
More info...
PRINCE SIHANOUK OF CAMBODIA
Norodom Sihanouk as Head of State of Cambodia makes a statement to the press about the country's neutrality toward all nations - communist or democratic, and its wish to remain friendly with the U...
More info...
French Overseas Minister, Marius Moutet, vi...
During his visit to French IndoChina, Marius Moutet, French Overseas Minister, visits King Norodom Sihanouk of Cambodia. Uniformed guards stand before the palace. Minister Moutet arrives in a ca...
More info...
China Cambodia
Cambodian King meets Chinese President Xi
More info...

Preview Unavailable
WYWH-12 1 inch
CAMBODIA
More info...

Preview Unavailable
Lon Nol & Sihanouk
Brief shot of Cambodian Pres. Sihanouk entering a grand building in Paris, and int. shot of his handshake with French Pres. Pompidou. Narration explains while in Paris, a coup deposed Sihanouk, ...
More info...
CAMBODIA
Cambodia, Kampuchea. Cambodian Prince Norodom Sihanouk on dais, he salutes then is seated in chair to watch communist style ceremony. Young men and women in uniforms (not military but Chinese ty...
More info...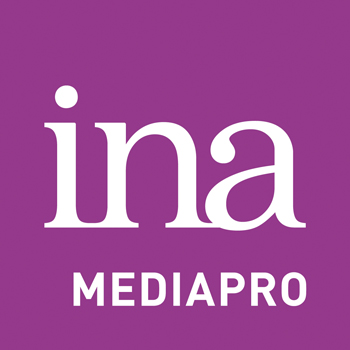 Preview Unavailable
---