Your search for "Bondi Beach" returned 1275 results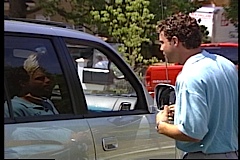 BUILDING BOOM LEADS TO CONTRACTOR SHORTAGE (7...
A HOUSING BOOM IN CONNECTICUT IS MAKING LIFE VERY DIFFICULT FOR THOSE WANTING A CONTRACTOR.
More info...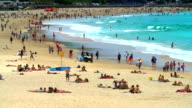 Bondi Beach, Sydney Australia
People relaxing on Bondi Beach, Sydney Australia
More info...
(HZ) Australia Surfing Asylum Seekers
Surfing off Bondi Beach aimed at helping asylum seekers
More info...

Preview Unavailable
Special Edition: Savannah's Slice Of Sydney: ...
HD SD NY-TDY-20150504 DTY 08:00 AS
More info...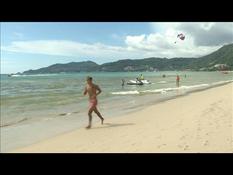 Phuket, stayed away by the Chinese, count o...
AFP video
More info...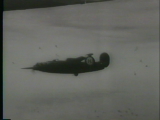 1940s NEWSREELS
AUSTRALIAN LIFE-GUARDS STAGE SURF CARNIVAL AT BONDI BEACH. HUNDREDS OF LIFE-GUARDS IN COLORFUL, STRIPPED BATHING SUITS MARCH ALONG BEACH IN PARADE
More info...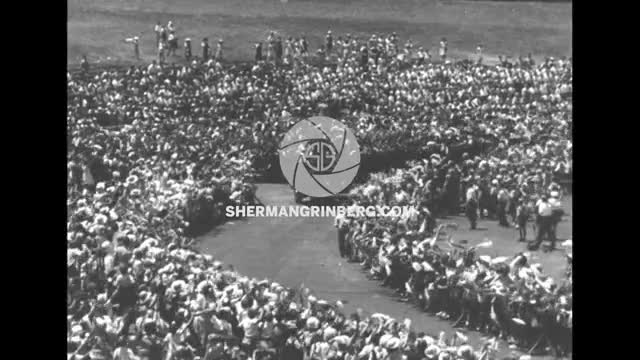 Paramount
Queen Elizabeth II at Bondi Beach in Australia
More info...
Ocean Waves At Bondi Beach
Ocean, Beach, Coast, Temperate, Topside, australasia, Australia, Bondi Beach, New South Wales, South Pacific Ocean, Sydney, Beach, Shore, Waves, Close Up, Lock Shot, Wide Shot, Sce...
More info...
49194 Port O Call Southern Cross Ways Sydney
49194 1930s SYDNEY AUSTRALIA TRAVELOGUE FILM " SOUTHERN CROSS WAYS"
More info...
Illustrations by drone Bondi Beach in Sydney
AERIAL VIEW, AERIAL VIEW BY DRONE, BEACH, EARTH (planet), ILLUSTRATION, OCEAN, PACIFIC OCEAN, planet, POSTCARD (illustration), Raw footage, ROCK, Row footage, Screener, SEA, SEASIDE, ...
More info...
Newsreel 'Australian life guards stage surf c...
Australian life guards surf riding in giant rolling waves at Bondi Beach in Australia. They demonstrate their nautical abilities. Location: Bondi Australia. Date: 1944.
More info...
1952
1952 beach & surfing - Bondi Beach in Australia - teens watch surfing from shore one wears dark Rayban type sunglasses - sunbathers - people swim at beach - good surfing - sports - recreation
More info...
---