Your search for "2010 volcano" returned 2783 results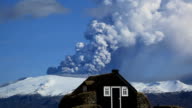 "Eyjafjallajokull volcano erupting, 2010"
"Eruption of the Eyjafjallajokull volcano in Iceland. This eruption released a huge plume of ash that was blown south-east over the United Kingdom, Scandinavia and parts of northern Europe. The pr...
More info...
Preview Unavailable
Costa Rica Volcano - Activity at Costa Rica''...
NAME: CSR VOLCANO 20100107I TAPE: EF10/0019 IN_TIME: 11:10:10:13 DURATION: 00:01:12:02 SOURCES: AP TELEVISION DATELINE: Turrialba, 7 Jan 2010 RESTRICTIONS: SHOTLIST 1. Wide of the Turrialba volca...
More info...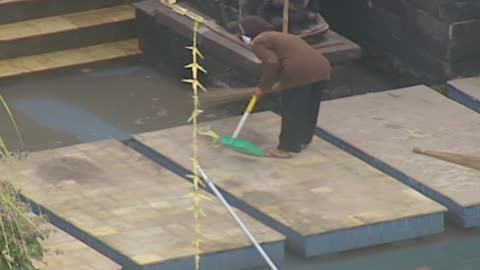 INDONESIA MERAPI ASH
Shot 10/30/2010 - shot of the volcano, then residents cleaning ash, riding scooters thru ash ## 2010-10-30 00:20:25 Shot Oct 30 2010 Locals in Indonesia dealing with the ash from the eruption ...
More info...
Mount Sinabung Volcano Eruption
In North Sumatra, Indonesia, the Mount Sinabung volcano erupts, letting out smoke and ash.
More info...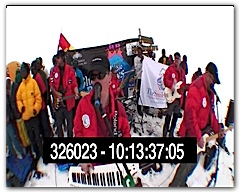 WORLD RECORD HIGHEST ALTITUDE ELECTRIC JAM 2010
The summit of Mount Kilimanjaro was the setting for an audacious world record for the highest-altitude, electrically-powered rock gig.Story -A band was on top of the world last week when it playe...
More info...
46774 Jerome Arizona A Ray Winn_mos
46774 JEROME ARIZONA GHOST TOWN 1960s SILENT TRAVEL FILM
More info...
Lava flow from Eyjafjallajokull volcano, 2010
Lava flow from the eruption at the Fimmvorduhals region of the Icelandic volcano Eyjafjallajokull, April 2010.
More info...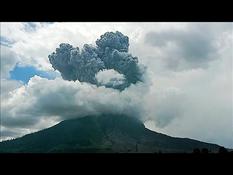 Eruption of Sinabung Volcano in Indonesia
AFP video
More info...
Indonesia Volcano
AP-APTN-1830: Indonesia Volcano Friday, 6 August 2010 STORY:Indonesia Volcano- REPLAY One of country's most active volcanoes erupts, several injured LENGTH: 00:39 FIRST RUN: 1230 RESTRICTIONS: ...
More info...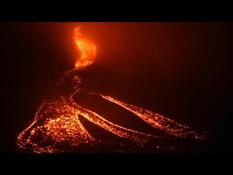 Pacaya volcano in Guatemala spits lava again
AFP video
More info...
MOUNT ETNA ERUPTS - HD
Dramatic scenes from Sicily of the volcano on Mount Etna erupting. PLEASE NOTE - news reporter audio is for reference only and is not available for licensing purposes. Mastered in Apple Pro Res 422...
More info...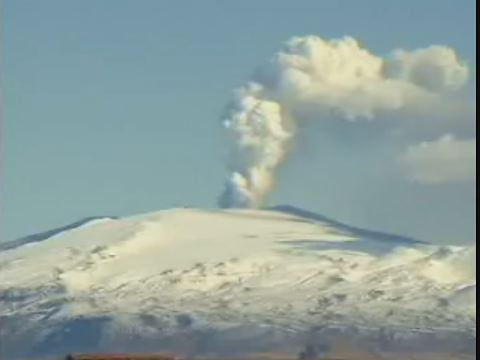 ICELAND VOLCANO
Shot 04/21/2010. cloud from the volcano in distance, pan over to glacier and land Volcano. Travel Flights across Europe are expected to return to '100 percent' on Thursday -- a week after ash f...
More info...
---